Aug. 10, 2022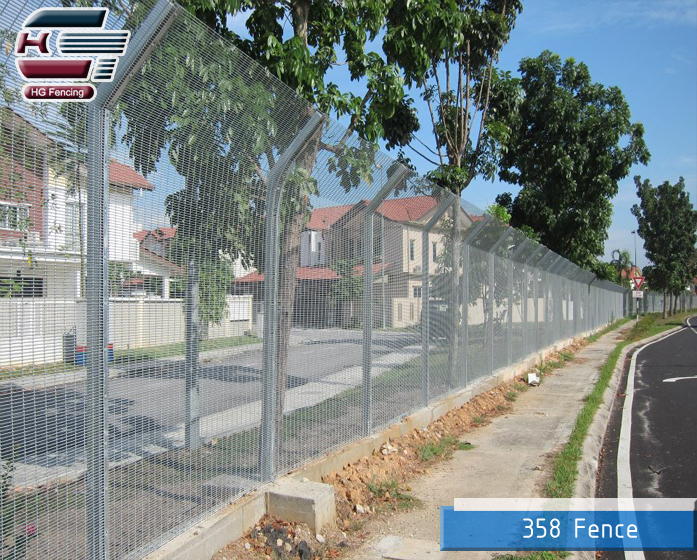 358 sucurity fence, also known as 358 fence or 358 anti-climbing fence, is a very popular fence style in the current fence protection, because of its small hole, can largely prevent people from climbing and general tool cutting, can better protect your surrounding environment. HG Fencing provide two types of 358 fence: clearvu fence and anti climb fence.
Welded and then hot-dip galvanized 358 fence mesh is a conventional and common surface treatment in 358 fence, the corrosion resistance is very good, can be used for more than 15 years, suitable for high temperature, wet, hot and saline environment. In addition, there are galvanized wire welded after spraying surface treatment, there are a variety of colors to choose from, the style is beautiful, corrosion resistance is also very good.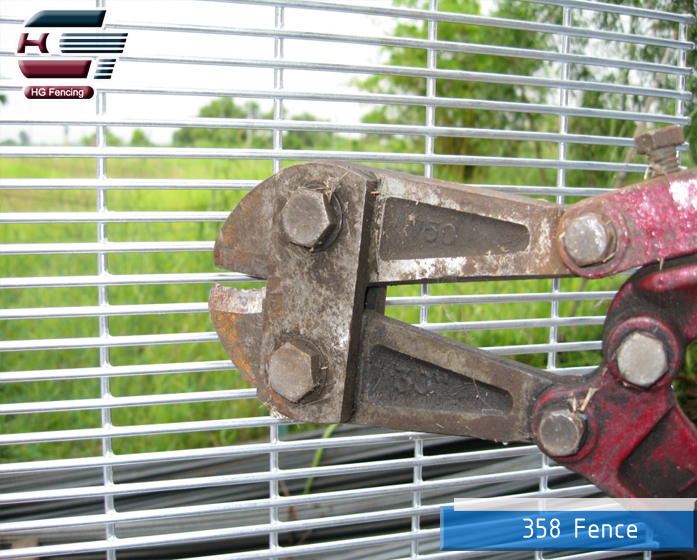 Common specifications of 358 fence mesh.
1. Material: Q195. 2.
2. Mesh hole: 12.7x76.2mm, 12.5x75mm or 13x75mm. 3.
3. Wire diameter: 3.0-6.0mm
4. Conventional height: 1.8m, 2m, 2.4m, 2.7m, 3.0m, 4.0m, 5.2m, etc.
5. Conventional width: 2m, 2.5m, 3m, etc. 
Generally equipped with square column 60x60mmx3mm with the same surface treatment as the fence mesh, through the screw will be flat iron and column, connected. Can be pre-buried or through the flange and cement ground can be fixed.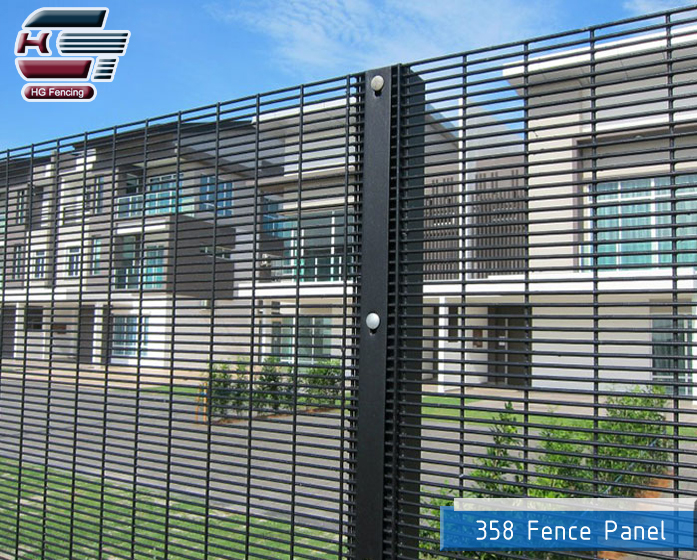 The top of the fence can be equipped with razor barbed wire and common barbed wire through the Y-shaped column, which can further play a protective effect. Mainly used in military, airport, troops, prisons, light rail, intercity trains and other important places of isolation.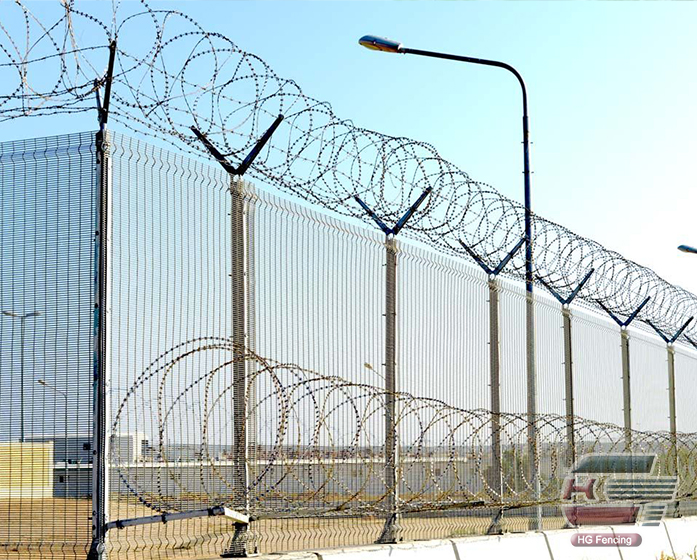 Product advantages:
  1. Anti-climbing, dense grid, fingers can not be inserted.
  2. Anti-shear, shear pliers can not be inserted into the middle of the higher density wire.
  3. Good permeability, easy to inspect and light the need for inspection.
  4. Can be connected with multiple meshes, suitable for protection projects with special requirements on height.
  5. Can be matched with razor barbed wire together.
ANPING COUNTY HUA GUANG WIRE MESH PRODUCTION CO., LTD is an IS09001:2000 certified manufacturer, every month can deliver 50 containers construction material products, after 20 years of development, our business area has expanded to include a comprehensive line of wire mesh production, We have six production branches engaged in wire fencing, wire mesh series and various mesh panels,we have our own brand "HG Fencing",We offer a series of wire mesh fences including highways, railroads, city streets and houses, gardens, factories, farms, sports fields, etc. and the aim of HG Fencing is "Bring you security life".