Welded Wire Mesh Panel Description
The welded wire mesh panels are made of high quality low carbon steel wires or stainless steel wires, which are welded together horizontally and vertically by automatic welding machines, and then the welded mesh panels is galvanised, pvc dipped or powder sprayed. The welded wire mesh panels has strong welded joints and is able to withstand large impacts, even when partially cut or damaged, galvanized mesh panels are more resistant to rust and corrosion than normal mesh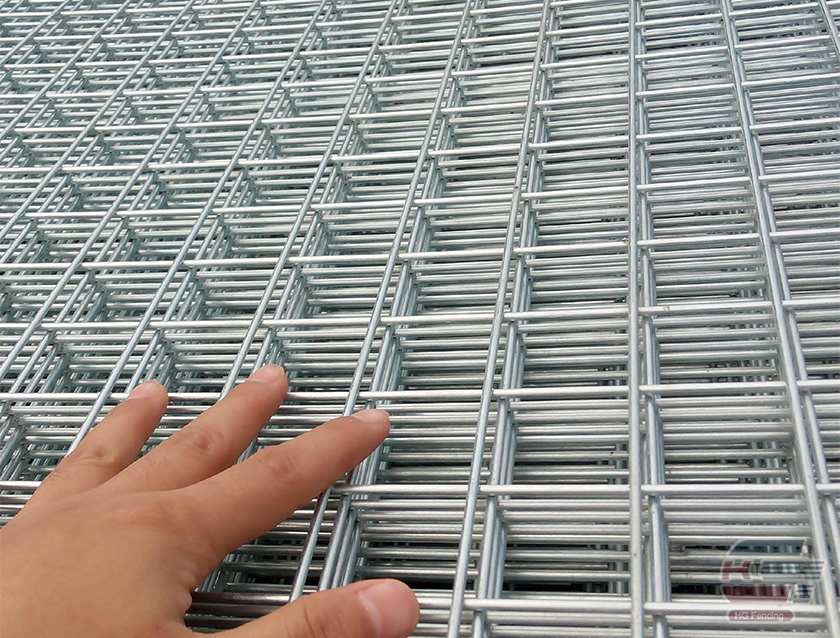 Welded Wire Mesh Panels Advantage:
• The welded joints are firm, the mesh is flat and uniform, and is welded by an automatic welding line.
• Anti-ageing, corrosion resistant and with a long service life. Because of the hot-dip galvanized treatment or galvanized followed by plastic spraying treatment.
• A variety of sizes to choose from, can meet your different needs.
Welded Wire Mesh Panels Application:
Welded wire mesh panels can be used for residential fencing, factory fencing, mine support fencing, workshop barrier fencing and other applications where a security barrier is required.
Welded Wire Mesh Panel Specification
• Material: low carbon iron wire, galvanized wire or stainless wire

• Wire diameter: 1.0 mm - 10.0 mm
• Mesh opening: 12.7 mm, 38.1 mm etc.
• Width * Length: 1 m * 2 m, 2 m * 4 m etc.
Other wire diameter, mesh opening and size all can be customised
Mesh Opening
Wire Diameter
Panel Width & length
In MM
In Inch
MM
12.7 mm
1/2 Inch
1.0mm - 2.0mm
3 Feet * 6 Feet
4 Feet * 8 Feet
5 Feet * 10 Feet


1 m * 2 m

1.5 m * 3m

2 m * 4m
Other mesh panel sizes can also be made according to request
25.4 mm
1 Inch
1.5mm - 3.5mm
31.8 mm
1-1/4 Inch
2.0mm - 4.0mm
38.1 mm
1-1/2 Inch
2.0mm - 5.0mm
50.8 mm
2 Inch
2.0mm - 6.0mm
76.2 mm
3 Inch
3.0mm - 7.0mm
101.6 mm
4 Inch
3.0mm - 8.0mm
127 mm
5 Inch
4.0mm - 9.0mm
152.4 mm
6 Inch
4.0mm - 10.0mm
Surface Treatment of Welded Wire Mesh Panel
• Hot Dipped Galvanized Welded Wire Mesh Panel:

Through the Hot dipped galvanizing process after welding, a protective layer is formed on the steel surface. This coating can effectively prevent oxidation corrosion and prolong the service life of steel.
• PVC Coating (Plastic Coating) Welded Wire Mesh Panel or Powder Coating Welded Wire Mesh Panel:

We choose high quality powder for spraying, which combines with the galvanized layer on the steel surface to form a more effective protective layer. It can better prevent the steel from oxidation and corrosion, Therefore, our fencing system can stay beautiful and strong for a longer time, and this treatment will make the fence more beautiful.
Popular Colors of welded wire mesh panel

RAL 6005 green, RAL 7016 grey, RAL 9005 black are common colors, all RAL colors for 3D Fence Panels can be customized.

The difference between Galvanized and Powder coating & Plastic coating

Welded Wire Mesh Panel Details :
The Welded Wire Mesh Panels are strictly inspected, including raw material inspection, first sampling & process inspection and pre-packaging inspection. Furthermore, customers can also engage third party organisations such as SGS, CCIC and other testing institutes to carry out inspections.

Welded Wire Mesh Panel Production :
1. The machine straightens and cuts the steel wire. Welded wire mesh panels are made from high quality low carbon steel wire or stainless steel wire, which is straightened and cut by fully automatic machines.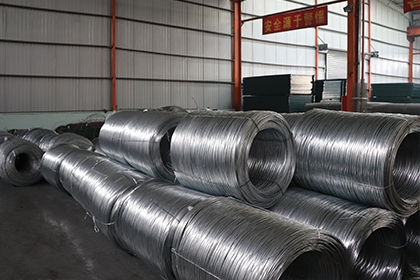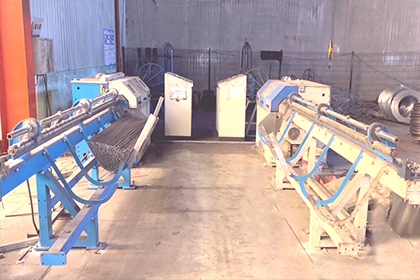 2. Welding of the wire into mesh panels using automatic welding machine ensures that the mesh panel size is accurate. The welded wire mesh panels has a flat surface, uniform mesh holes and firm welded joints.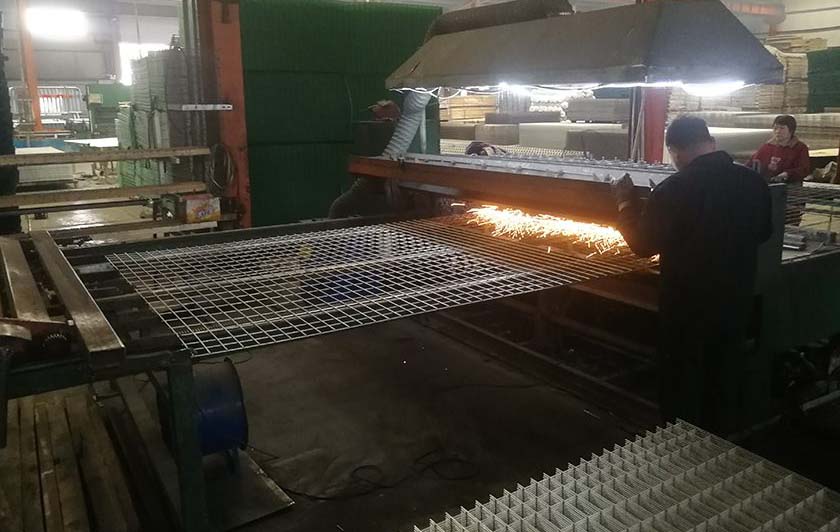 Welded Mesh Panels before surface treatment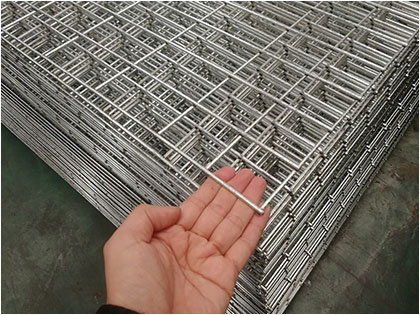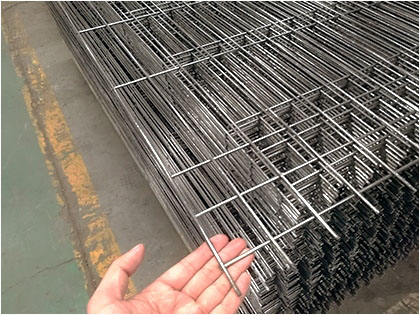 3. The welded wire mesh panels are surface treated with hot-dip galvanising, PVC dipping or Powder spraying, with the surface treatment, the welded mesh panels will have a very good corrosion resistance, which will greatly extend its service life.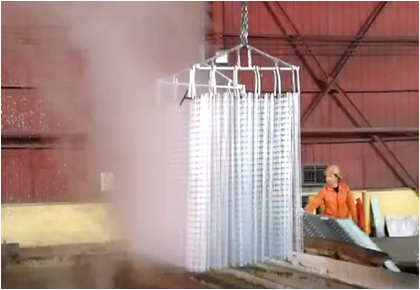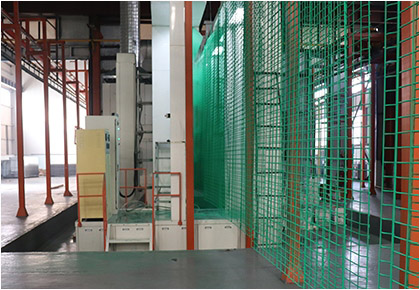 Welded Wire Mesh Panel Package :
The processed welded wire mesh panels are placed on a wooden or iron pallet, covered with another layer of wooden boards, and then fixed with strapping, and finally the pallet is wrapped with bubble wrap or plastic film to prevent the mesh from being damaged in transit.

HG Fencing company offers you the best packing solution to ensure that the mesh does not receive damage, and we provide a perfect after-sales service.