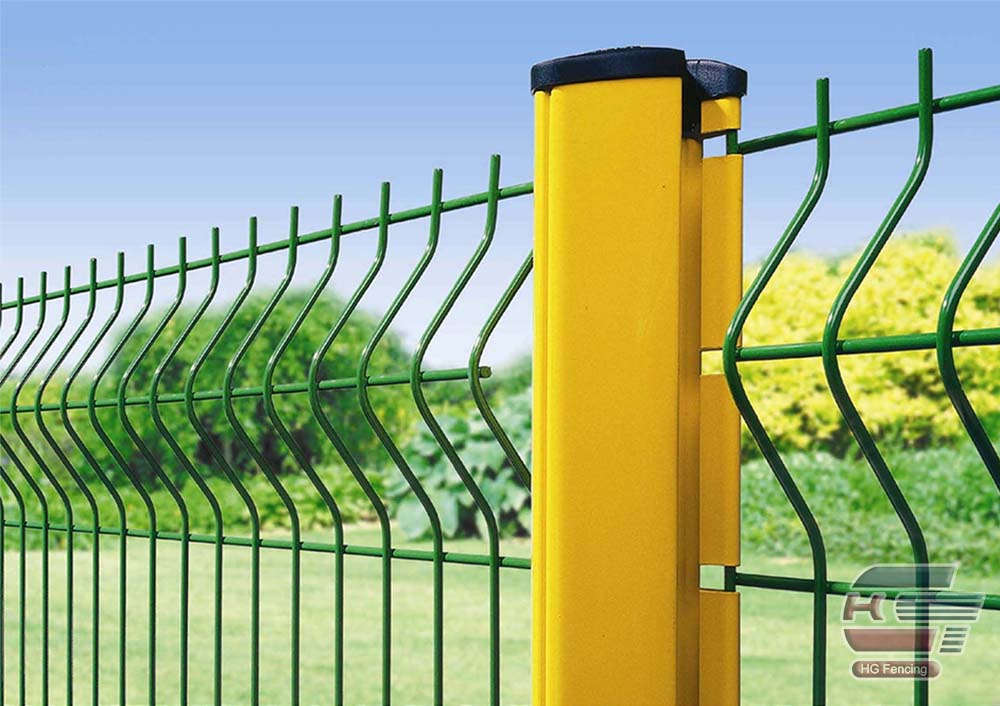 Description of Peach Post Fence
Peach post fence is a kind of 3D curved fence, which is popular in many countries. This kind of fence does not need any bolts between mesh and posts, beautiful, better permeability, not restricted by terrain, easy to install, widely used in parks, residential buildings, stadiums, warehouses, highway or airport service areas, railway stations and other security places.
● High strength, made of high quality low carbon steel or hot rolled steel cold rolled, not easy to deformation.
● Easy to install, no screws, clips, simple structure, can reduce construction costs.
● Anti-demolition and anti-theft, after installation, the mesh and the column will be tightly connected and will not be easily removed.
● Corrosion resistance, galvanized coating, PVC coating or powder coating, can effectively prevent the fence oxidation rust.
● Many colors, according to your environmental needs, choose the right color fence.


Specification of Peach Post Fence
Welded mesh panel:

3D curved fence panel is made of high quality steel wire. These bends will significantly enhance the sturdiness of the mesh, and there are different numbers of curves on the safety fence panels depending on the height.
Technical Parameters:
Height
wire diameter
Mesh opening
Bending mesh
Panel Width

830mm

3.0mm- -6.0mm

50* 100mm 55*100mm 50*200mm 55*200mm

50*200mm 55*200mm 50*100mm 55*100mm

2.5m or 3.0m

1030mm

1230mm

1430mm

1530mm

1730mm

1830mm

2030mm

2430mm

2530mm

Surface treatment:

1: hot dipped galvanized after welding

2: powder coated after galvanized wire welding

3: PVC coated after galvanized wire welding

Other lengths, widths and specifications can be customized.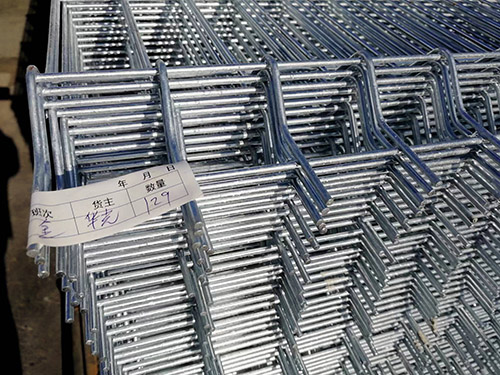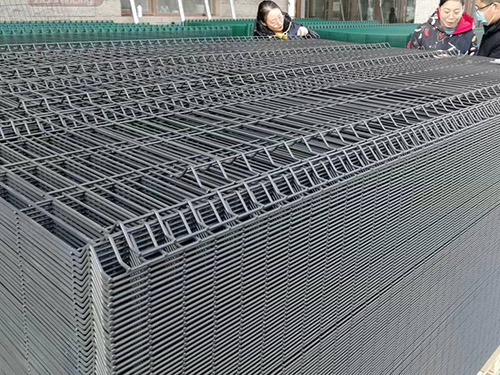 Bending Type of mesh panel:

● Height: 630 mm, 830 mm, 1030 mm, 1230 mm (2 curves).
● Height: 1530 mm, 1730 mm (3 curves).
● Height: 2030 mm, 2230 mm, 2430mm (4 curves).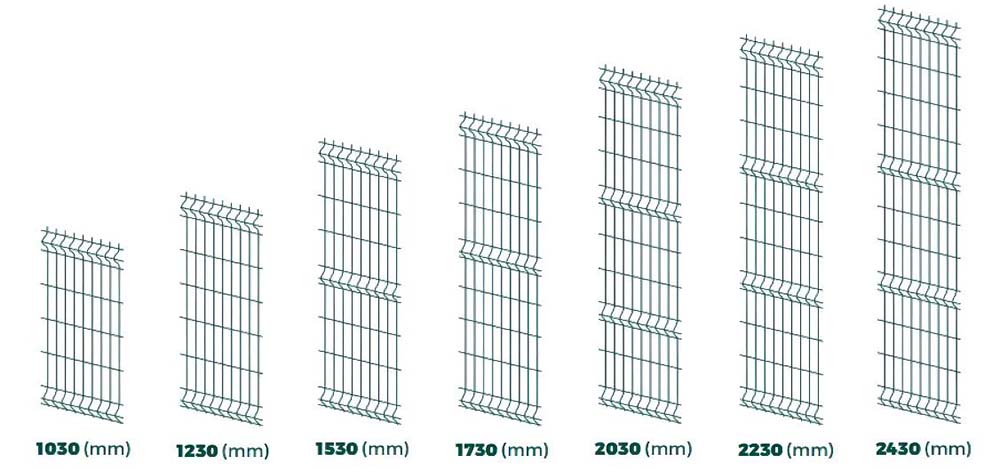 Peach Post
The peach-shaped post is named because the cross-section of the post is shaped like a peach. It is very strong because it is cold rolled from high quality mild steel plates. The outer side of the peach-shaped post becomes oval, and the inner sides have many notches from top to bottom, which is convenient to connect with the fence panel, it is very easy to install, no screws are needed, and after installation, it is very solid and will not be loosened and stolen.
● Material: low carbon steel or hot rolled steel.

● Popular Size: 50*70mm or 70*100mm
● post thickness: 1mm - 1.2mm
● post length: depending on the height of the mesh, or special sizes can be customized upon request.
● Surface treatment:hot dipped galvanized, PVC coated or powder coated.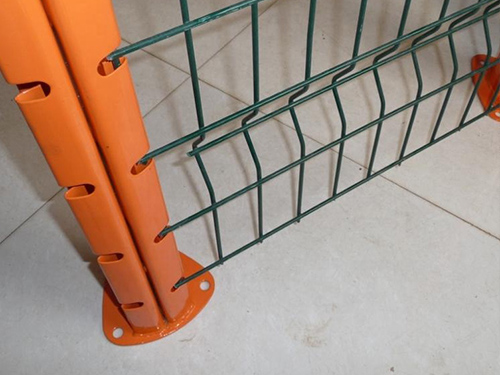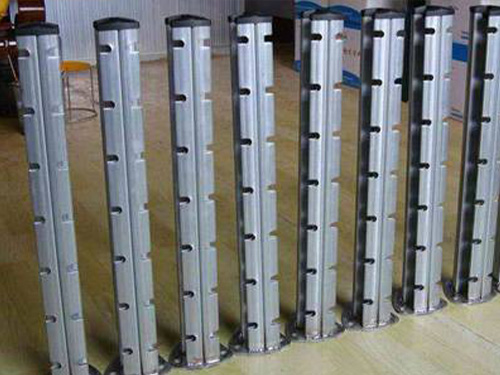 Surface Treatment of Peach Post Fence:

1. Hot Dipped Galvanized
Through the Hot dipped galvanizing process after welding, a protective layer is formed on the steel surface. This coating can effectively prevent oxidation corrosion and prolong the service life of steel.
2. Plastic Coating (PVC Coating) or Powder Coating after galvanized.
We choose high quality powder for spraying, which combines with the galvanized layer on the steel surface to form a more effective protective layer. It can better prevent the steel from oxidation and corrosion, Therefore, our fencing system can stay beautiful and strong for a longer time, and this treatment will make the fence more beautiful.
The difference between PVC Coating and Powder Coating after galvanized: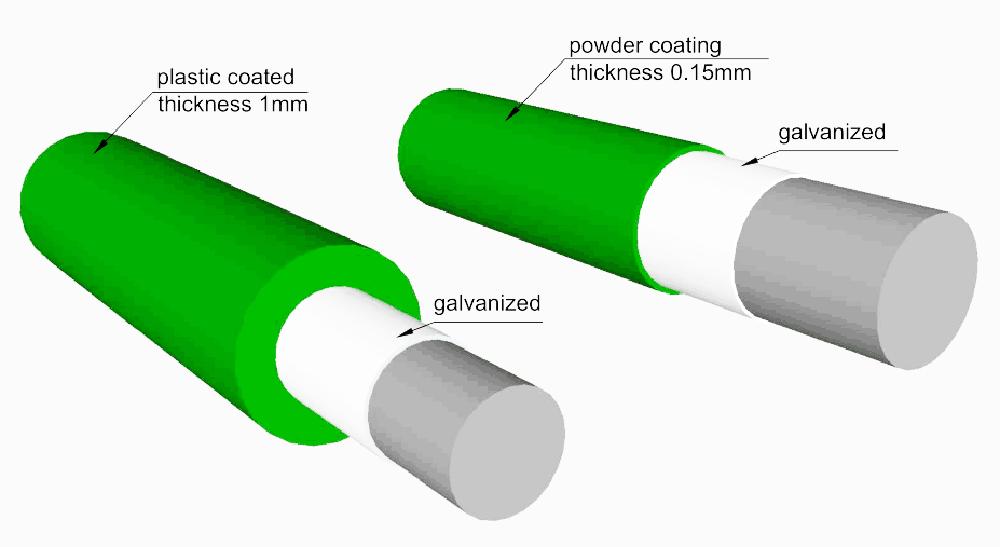 Details of Peach Post Fence
Installation Method of Peach Post Fence:
● Embedded the post in the earth or concrete.
● Bolted to a concrete foundation.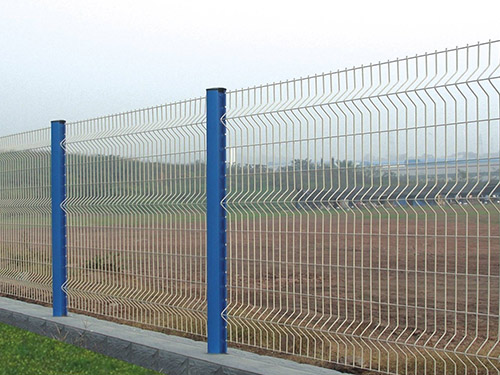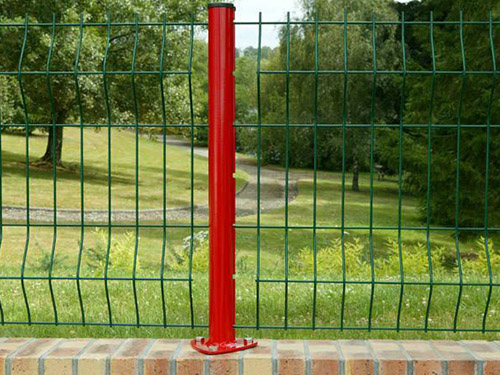 Accessories of Peach Post Fence:
● Rainproof Cap

The rainproof cap of the peach post can prevent rain and snow, dust and other impurities from entering, which can prevent the corrosion inside the peach post, which will improve the service life of the square post fence.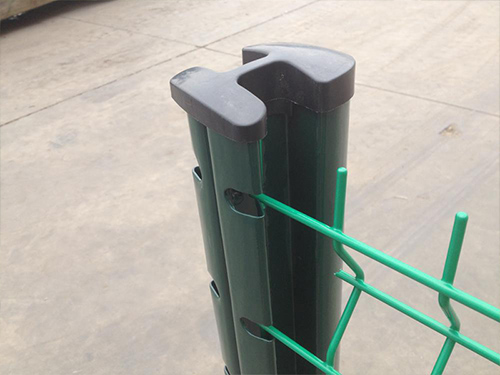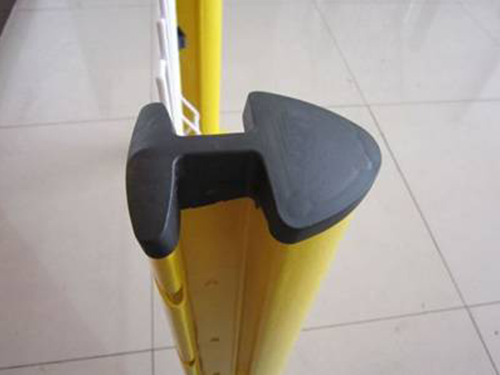 Sample of Peach Post Fence
All peach post fences produced by HG Fencing company are subject to strict quality testing to ensure delivery of defect-free products to customers, who can also choose a professional testing agency for testing before shipment.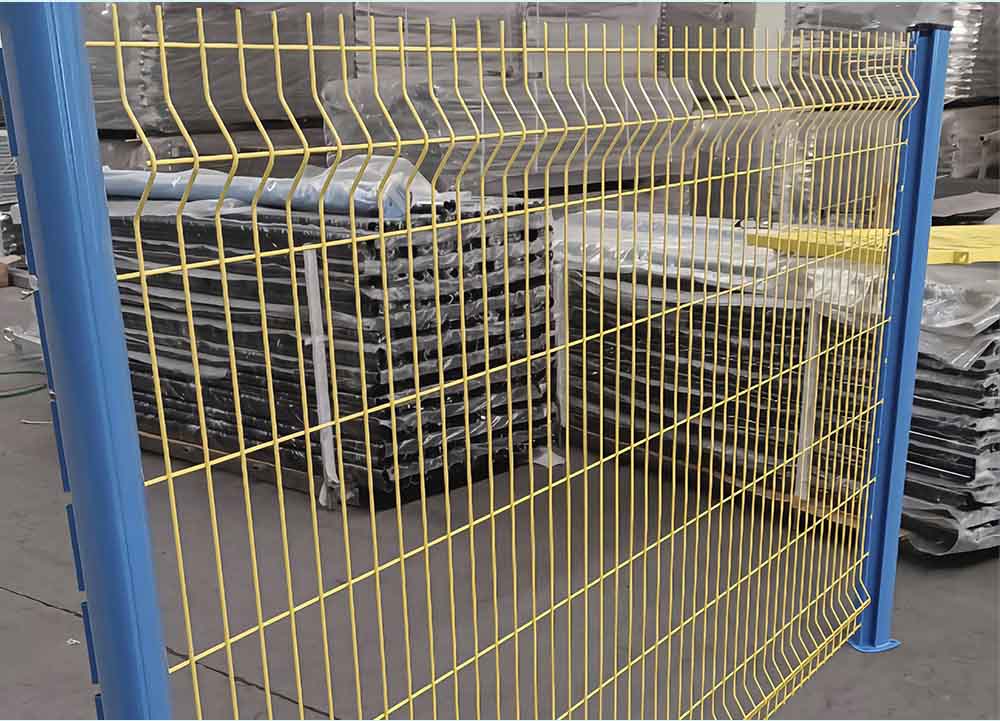 Popular Color of Peach Post Fence

RAL 6005 green, RAL 7016 grey, RAL 9005 black are common colors, all RAL colors can be customized.