Description of Roll Top Fence
Roll top fence is also called BRC fence, Triangle Bending fence or P Type Fence, its top and bottom edges are rolled to form a "triangle", which makes the fence safer and more rigid. BRC fence is ideal for parks and recreation areas, playground fences and school fences.
● The rolled beam profile at the top and bottom edge of roll top fence panel greatly improves the sturdiness of the BRC Fence.
● Because the top and bottom of BRC fence are flat structure, it can be installed in multiple layers, i.e. one or more panels are placed on top of the bottom panel.
● Roll Top Fence generally used hot dipped galvanized or PVC coatted after galvanized wire welding , the corrosion resistance is very good. BRC fences' service life can be guaranteed to be more than ten years.
Specification of Roll Top Fence
Technical Parameters of BRC Fence :
BRC fence
Roll top fence

Mesh Spacing (mm)

Wire Diameter (mm)

Vertical wire space

Horizontal wires pace

Type 1

50

150

4mm, 5mm, 6mm, 7mm, 8mm

Type 2

75

300

4mm, 5mm, 6mm, 7mm, 8mm

Panel Size

Height x Width (mm)

900 x 2400

1200 x 2400

1500 x 2400

1800 x 2400

2100 x 2400

2400 x 2400

Post Specification (mm)

Round post

● Size: 48mm, 60mm

● Thickness:1 .5mm, 2.0mm, 2.5mm, 30mm

● Accessories: Stainless Steel U-clip & M6 Bolt 7 Nut

Square Post

● Size: 50x50mm, 60x60mm, 80x80mm

● Thickness:1.5mm, 2.0mm, 2.5mm, 3.0mm

● Accessories: U-Clip, Bolt & Nuts, Flat Bar etc

Surface Treatment

● Hot dipped galvanized after welding


● Plastic coating (PVC Coating) after galvanized wire & tube welded

● Power coating after galvanized wire & tube welded

Materials and specifications can be made according to customers' detailed requirements.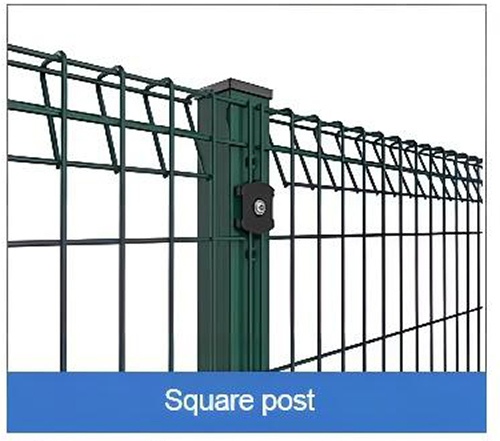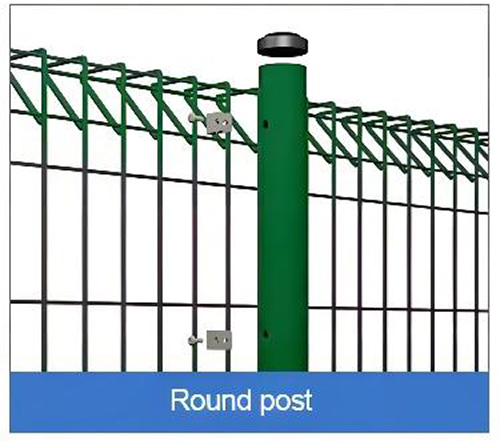 Surface Treatment of BRC Fence:

1. Hot Dipped Galvanized
Through the Hot dipped galvanizing process after welding, a protective layer is formed on the steel surface. This coating can effectively prevent oxidation corrosion and prolong the service life of steel.
2. PVC Coating (Plastic Coating) or Powder Coating after galvanized.
We choose high quality powder for spraying, which combines with the galvanized layer on the steel surface to form a more effective protective layer. It can better prevent the steel from oxidation and corrosion, Therefore, our fencing system can stay beautiful and strong for a longer time, and this treatment will make the fence more beautiful.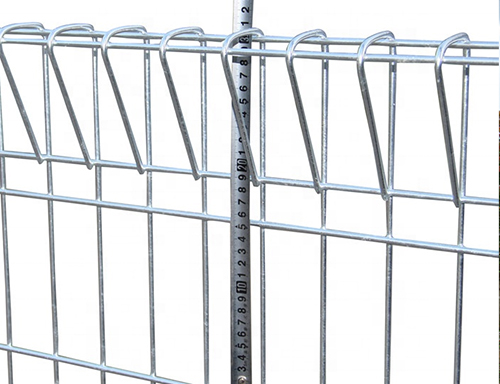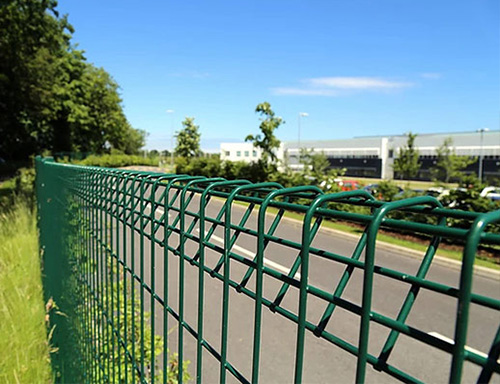 Details of Roll Top Fence
Drawing of BRC Fence Panel

Popular Install Ways of BRC Fence
● Square post roll top fence: use UV-proof plastic clips or galvanized iron clips to connect the mesh panel and the post.
● Round post roll top fenece: use galvanized U-clips and bolts to connect the mesh panel and the post.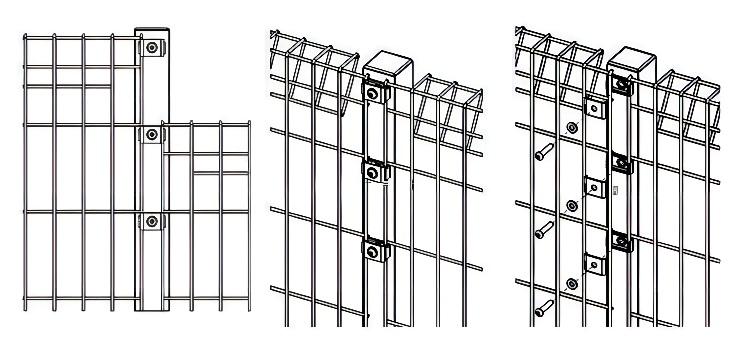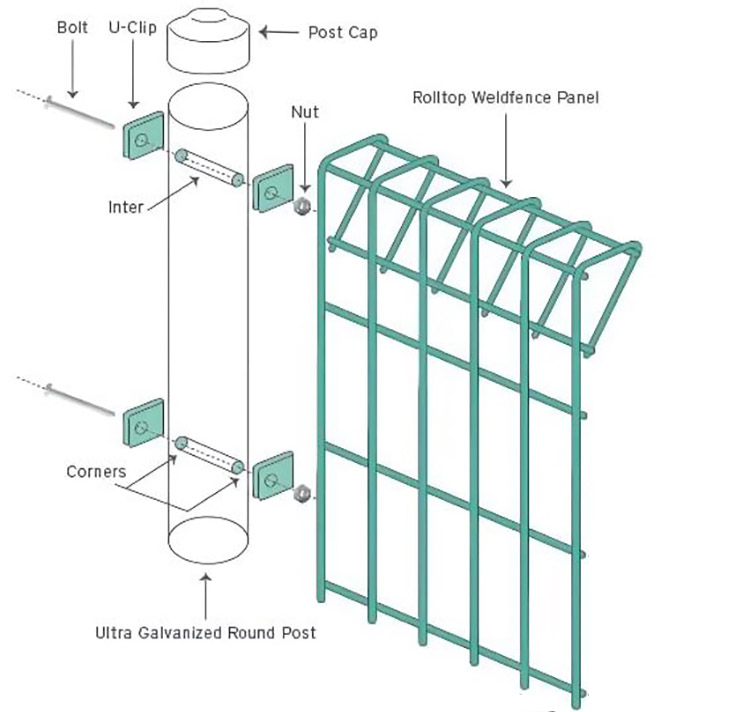 Installation Methods of BRC Fence
● Embedded the post in the earth or concrete.
● Bolted to concrete foundation with post plate
.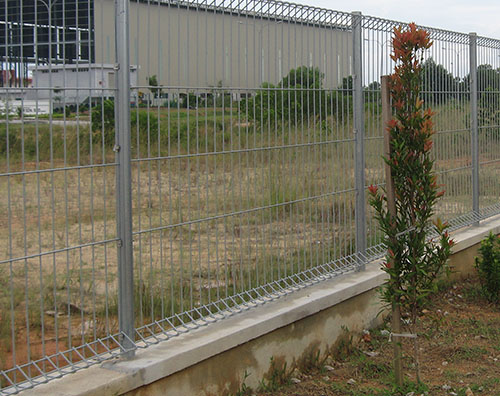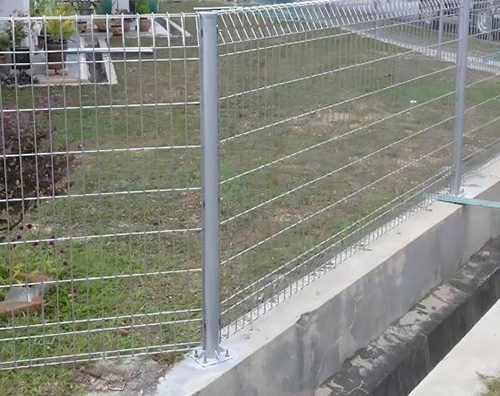 Accessories of BRC Fence
● Rainproof Cap: The rainproof cap of the roll top fence post can prevent rain and snow, dust and other impurities from entering, which can prevent the corrosion inside the column. Improve the service life of the square post fence.
● U-clips and bolts U-clamps are easy to install and will be hot-dip galvanized or powder sprayed for durability.
● The post plate will be fully welded with tube, very strong and durable.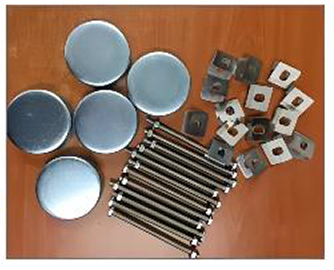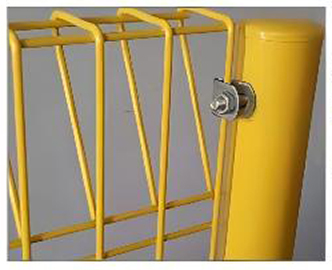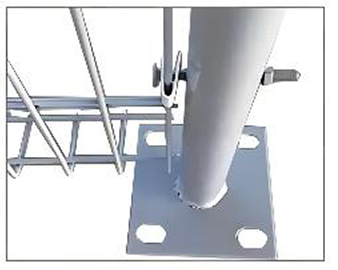 Popular Colors of Roll Top Fence

RAL 6005 green, RAL 7016 grey, RAL 9005 black are common colors, all RAL colors can be customized.

Application of Roll Top Fence
BRC Fence a very widely used fence, which can be used as residential fence, farm fence, park fence, garden fence, road fence, etc.