Jul. 15, 2022
Peach post fence is named because the cross-section of the fence posts is similar to peach. Anping county huaguang wire mesh production Co.,Ltd. provides various specifications of peach post fence products.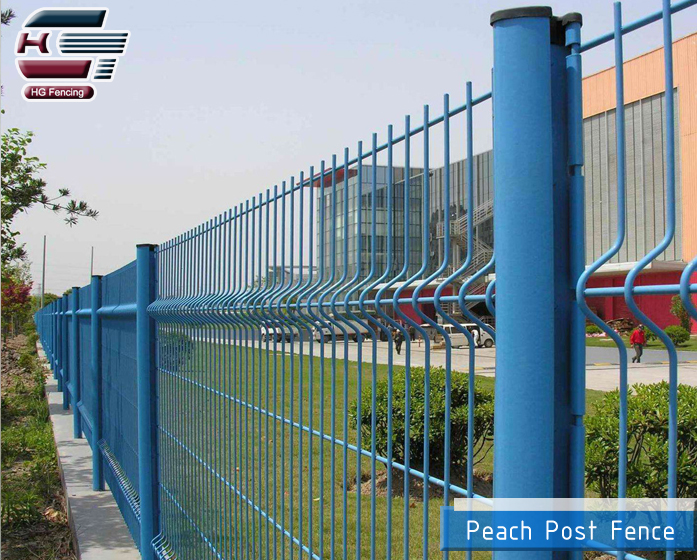 Peach post fence material and process: using low carbon steel wire or stainless steel wire as material, welded fence products. Its use is the same as the community fence, peach-shaped column fence with streamline design, beautiful and generous, safe and sturdy; can also be applied to green areas, sports fields, stadiums, airport terminals, industrial parks, urban landscape, municipal transportation, enterprises and institutions, bridges, highways, railroads and other fields; this product has beautiful and practical, low price, easy to install and so on.
This product usually adopts electroplating, hot plating, plastic spraying, plastic dipping for anti-corrosion treatment, peach-shaped column fence is a new type of fence products in the market in recent years, it is mainly popular in the United States, Japan, Korea and other developed countries and China's larger cities.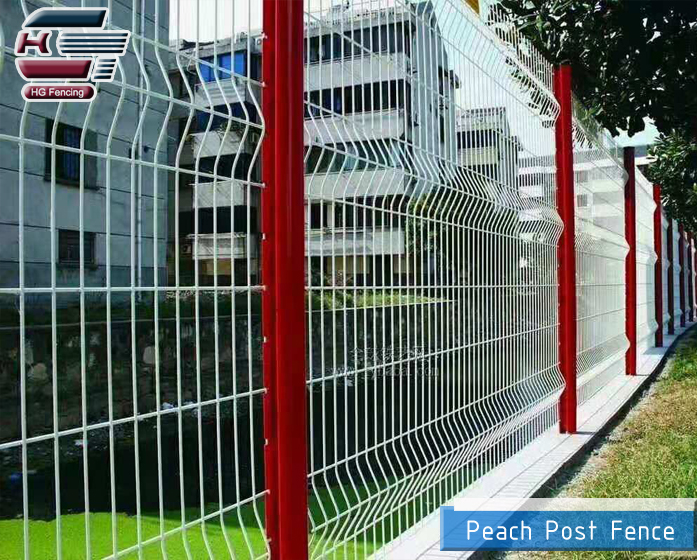 Common specifications of peach post fence mesh from HG Fencing:
Diameter 4mm high quality low carbon steel wire welded by automatic welding equipment, mesh hole 50 x 50mm; 75x150mm, length X width (mm) 1800x3000, dipping thickness is usually about 1mm.
Peach type post: 1.8m high; 50*70mm or 70*100mm
Color: white, blue, black, green, yellow, etc.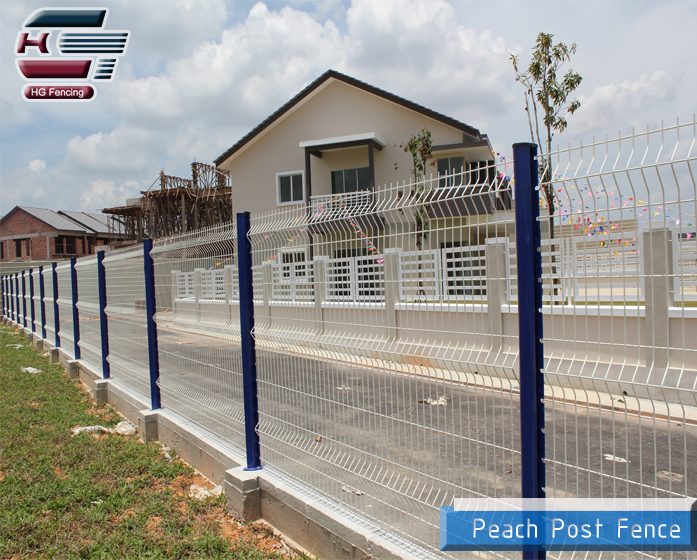 Advantages of peach post fence from HG Fencing:
1. High strength, good steel, beautiful shape and wide view.
2. Flat surface, strong tension, not easy to be deformed by external impact.
3. The mesh has good corrosion resistance and decorative effect because of PVC plastic layer.
4. Very easy to install, without any bolts. Excellent anti-theft performance.