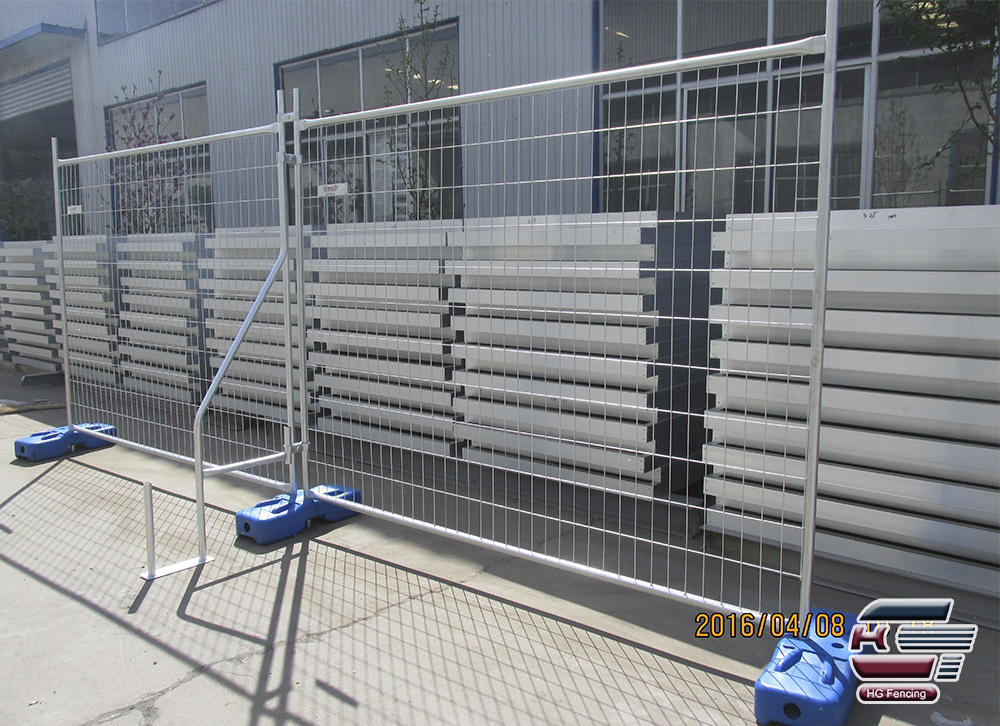 Description of Australia Temporary Fence
Temporary fencing, also known as protable fence, is a self-contained, self-supporting fence panel that does not require drilling (no holes to protect the road surface). The fence panels are held together with clips, which interlock the fence panels together and have diagonal braces to hold them on one side, so they will be strong. It is very easy to install and dismantle at the same time, and can be flexibly applied to various occasions.

Temporary fencing is widely used for temporary construction sites and special events. It consists of fence panels, feet and clips, all of which are easy to transport and assemble. It is widely used in the Australian, New Zealand and Canadian markets.
* Although these panels are temporary in use, they are still very resilient and durable.
* These fence panels can be easily set up and removed, and are very easy to store and transport
* canada temporary fence can be reused.
* The base can be filled with concrete or water to ensure the stability of the fence.
* Learn more about HG Fencing.
Specification of Australia Temporary Fence
Technical Parameters:
Australia temporary fence

Wire diameter

2.50mm, 3mm, 3.5mm, 4mm, 4.5mm, 5.00mm

Welded mesh opening

60x150mm, 75x75mm, 75x100mm, 60x75mm etc

Chain link mesh opening

50x50mm, 60x60mm,75*75mm

Fence frame pipe

25mm O.D., 32mm O.D., 40mm O.D., 42mm O.D., 48mm O.D. etc

Regular size

2.1x2.4m, 1.8x2.4m, 1.8x2.9m, 2.25x2.4m, 2.1x2.6m, 2.1x3.3m etc

material

Carbon steel wire

Surface treatment

Hot-dipped galvanized or electric galvanized

Conjunction

plastic/concrete fence feet, clamps and stays and etc.

different specifications are available according to your needs
Details of Australia Temporary Fence
Temporary Fence Clamps:
The clips and screws are hot-dip galvanized and very strong and durable.
Temporary Fence Bracket/support:
The Brackets are hot-dip galvanized, can provide effective support for the temporary fence and enhance the sturdiness of the fence.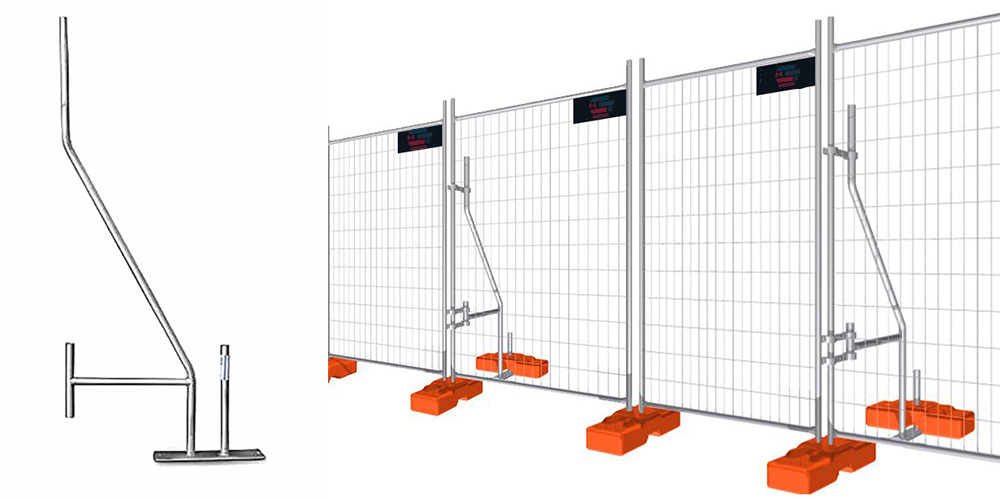 Temporary Fence Base:
There are two types of fence bases: plastic base and metal base.

We offer various styles of plastic bases: those that can be filled with water, and those that can be filled with concrete.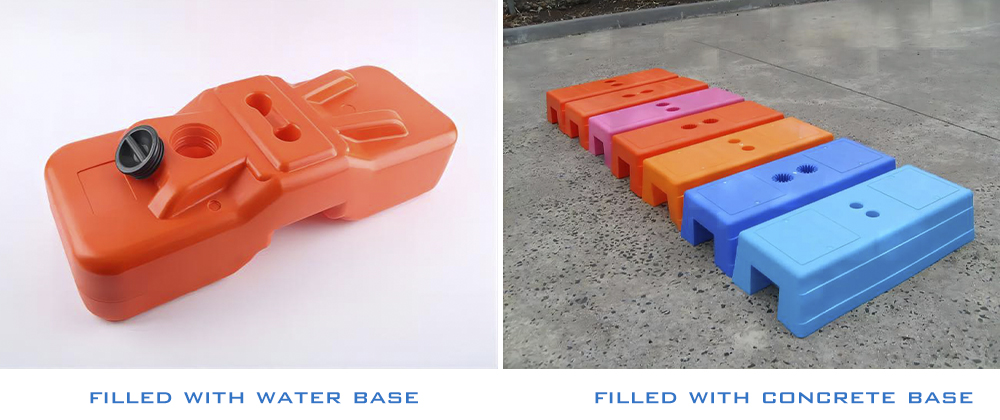 More types of fence bases for you to choose from: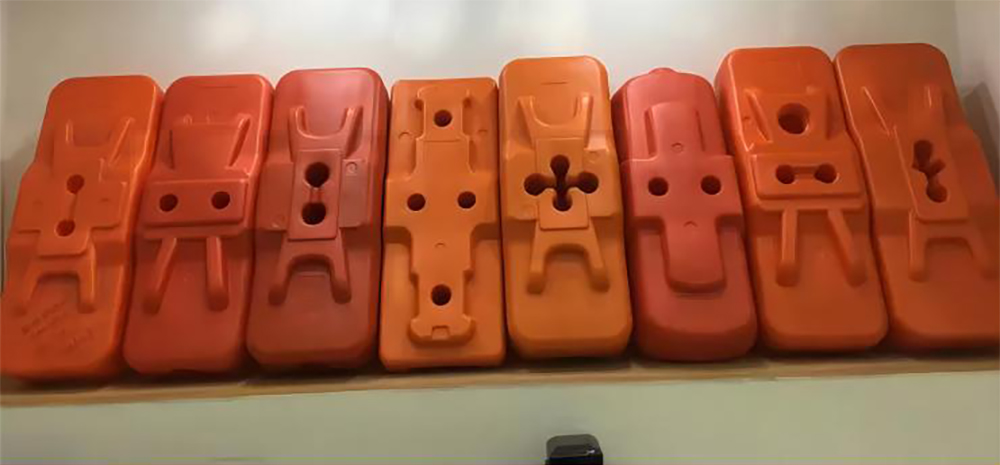 Temporary Fence Gate: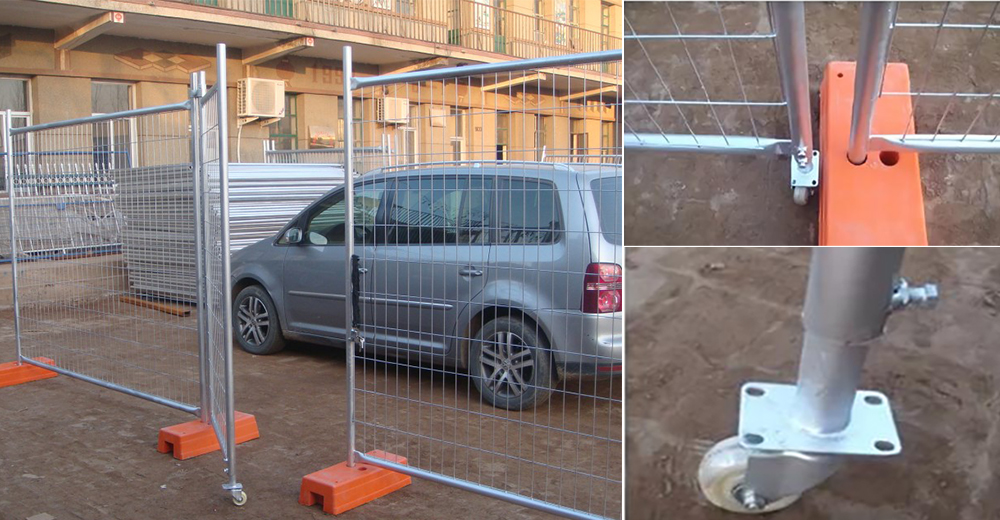 Production of Australia Temporary Fence
High-strength galvanized wire is straightened and cut off, and welded into mesh by automatic welding machine, while galvanized pipe is welded into frame. Then welded together, polished the welded joints, sprayed anti-corrosion paint, and finally packed.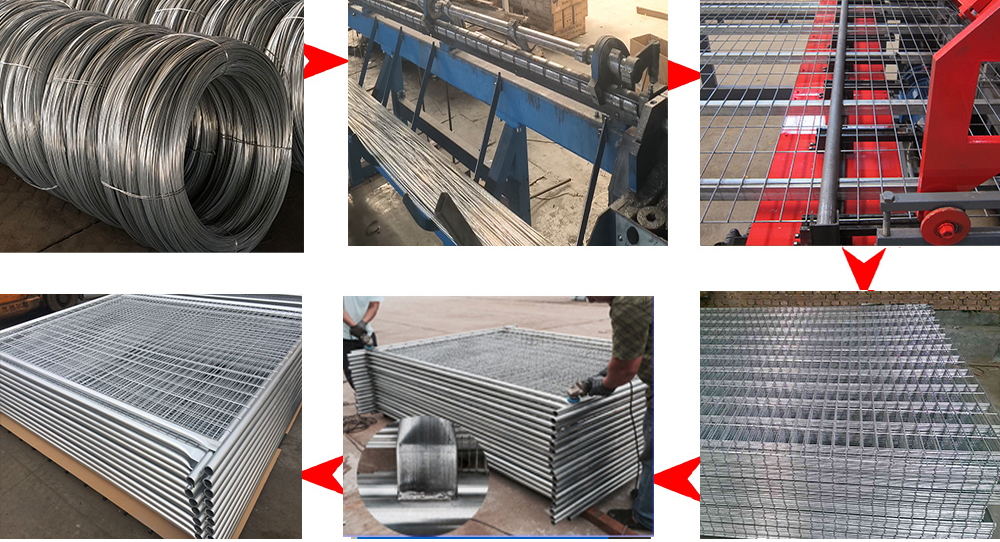 Loadding & Packaging of Australia Temporary Fence
Customers can choose two types of loadding method for canada temporary fence: in bulk or in steel pallet.