Description of Defensive Barrier

Defensive Barrier also named defensive sand wall or military barrier, is a multi-cell barrier system lined with a heavy-duty non-woven polypropylene geotextile made of welded zinc-aluminum coated steel mesh or galvanized steel wire mesh.
It is commonly used for flood barriers and military defensive barriers, therefore, it is sometimes called flood barrier, military bastion.
Specification of Defensive Barrier
● Material: galvanized steel wire or zinc - 5% aluminum wire
● Wire diameter: 4.0mm - 6.0mm
● Mesh opening: 6.2mm× 76.2mm, 50mm× 50mm, 75mm× 75mm, 100mm× 100mm, etc.
● Non-woven geotextile: weight range is 200 - 400 g/㎡, thickness: 2.0mm - 3.5mm. the colors include green, grey, dark yellow, earth yellow.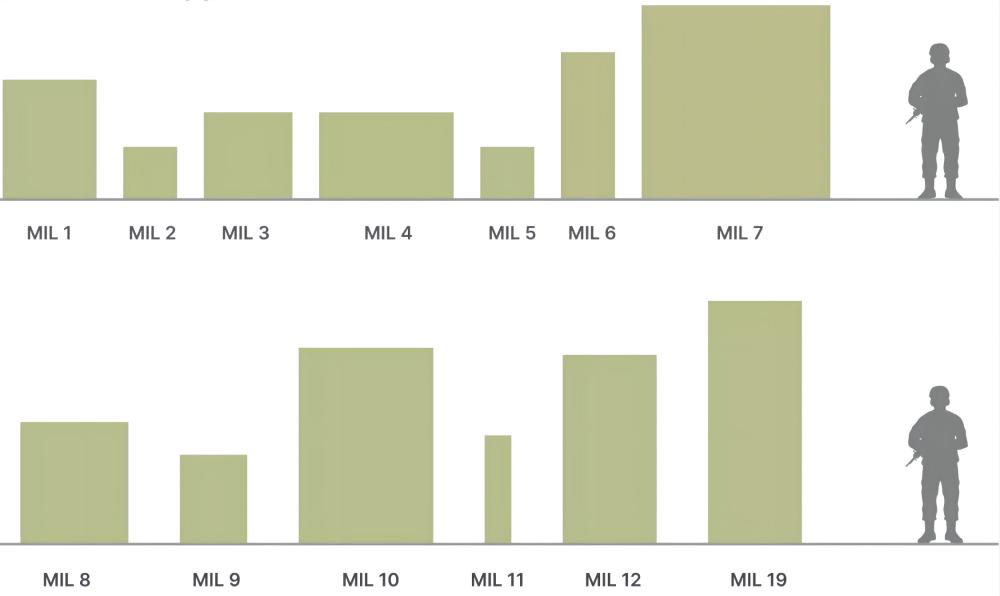 Surface Treatment of defensive barrier
● Hot dipped galvanized before welded (common zinc layer) : 40 -80 g/㎡, The zinc layer is thin and has average corrosion resistance, making it suitable for use in dry, low rainfall environments.
● Hot dipped galvanized before welded (thick zinc layer) : 240 - 260 g/㎡, The amount of zinc is thick, suitable for various environments and a wide range of applications, making it the choice of many customers.
● Hot dipped galvanized after welded (thicker zinc layer ) : 450 -500 g/㎡,The amount of zinc is so thick that it will last for many years, even in a constantly humid, salty environment.
● Zinc - 5% aluminum wire : Zinc-aluminum alloy wire is a new type of material whose main advantages are better plasticity and adhesion of the coating and much higher resistance to atmospheric corrosion than conventional hot-dip galvanizing.
Details of Defensive Barrier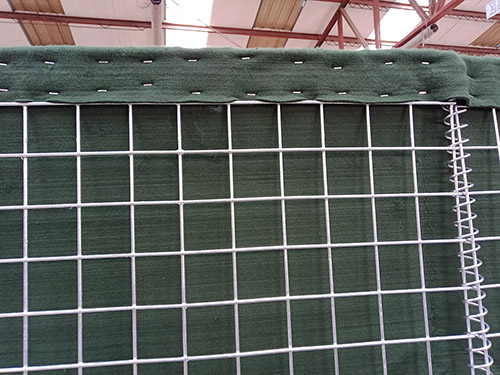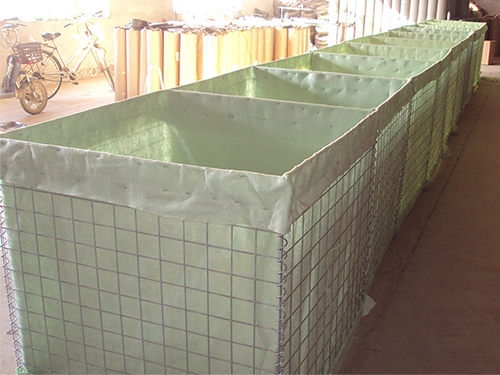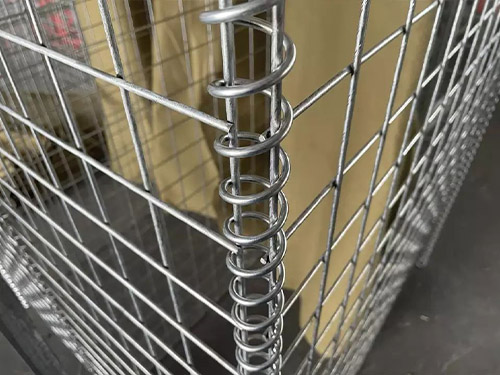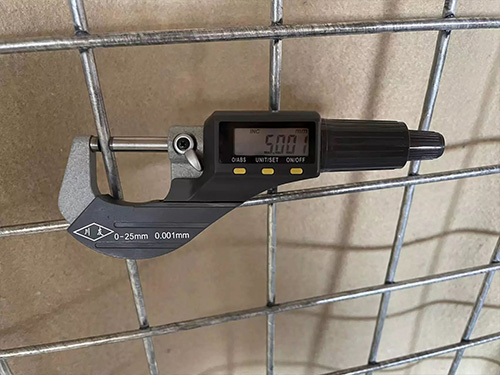 Connection types of defensive barrier



The defensive barrier is usually connected with spiral wire, which allows the gabion mesh box to be folded up for easy loading and transportation, and it can be quickly shaped, filled with soil or stones and put into application when in use. The springs are all made of high strength steel wire, which can greatly improve the sturdiness of the defensive barrier.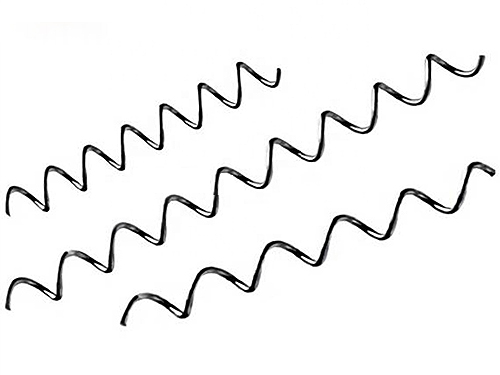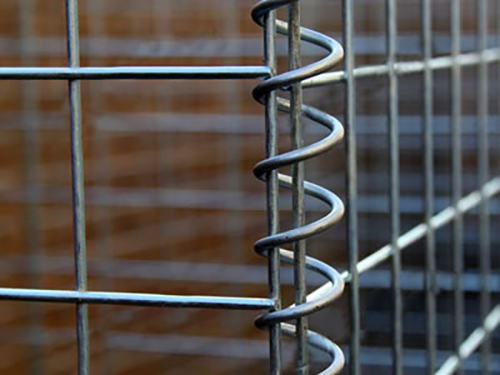 Application of Defensive Barrier
● Defensive Barrier is widely used in military warfare and can be quickly built to form defensive shelters that can effectively prevent bullets and explosive shrapnel shockwaves from harming soldiers.

● Defensive Barrier can also be used for flood control, filled with soil or rocks to form a strong defensive wall, making it difficult for water to pass through and maintaining the safety of the river.