What is anti climb fencing?
Want to keep your area safe and secure? You need 358 Anti Climb Fence. 358 anti climb fence is a special kind of fence to prevent the intrusion of outsiders. The 358 fence is anti-climbing because the spacing of the wire mesh is tight and there is no room for cutting or placing hands and feet, which ensures safety. 358 anti climb fence is very widely used in the world. It is mainly used in prisons, airports, military bases, airports, railroads, houses and other places.
▶ 358 fence means the mesh hole is 3'*0.5' and 8 gauge wire, the mesh opening is very small and the wire diameter is very thick. So the protection is very strong.
▶ barbed wire can be installed on the top to further improve its security and protection.
▶ HG Fencing provides a complete set of fence, including matching accessories as well as technical guidance.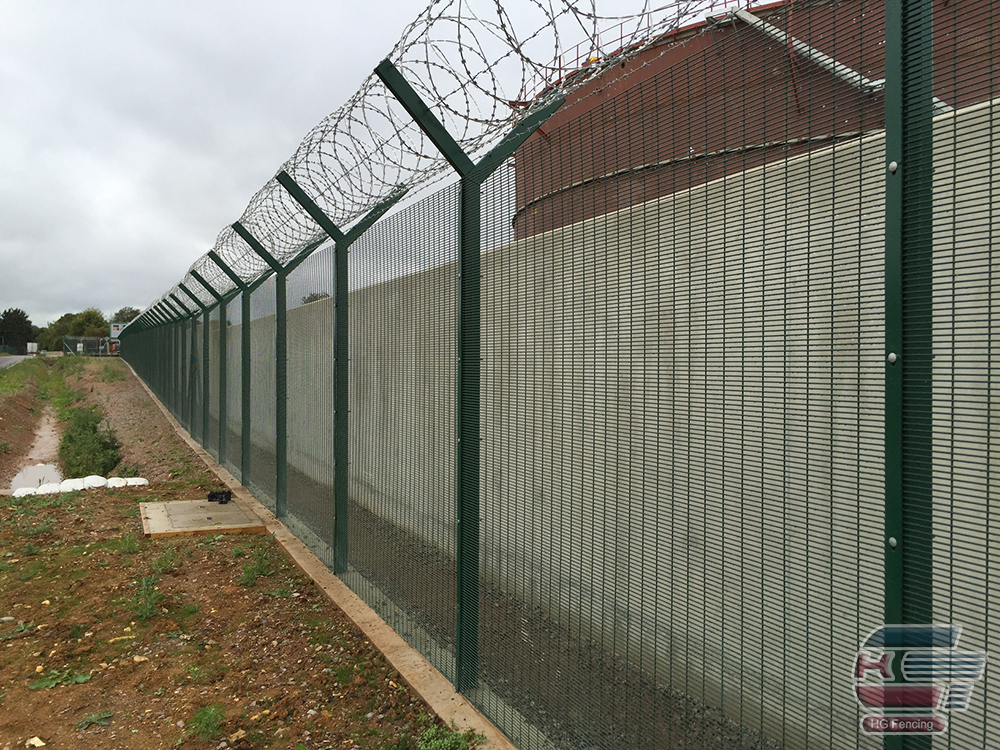 Specification of 358 Anti Climb Fence
Technical Parameters:
fence model
height of fence range (mm)
width of panel range (mm)
wire dia range (mm)
mesh opening (mm)
post size type (mm)

358 fence

Anti-climb fence

800-2500

2000-3100

3.0-5.0

12.6*76.2

square post :60*60, 80*80

12.5*75

C post 60*80mm

25.*75

H post :44*100

popular panel size

1800*2400

2100*2400

2400*2400

2475*3100

2200*2800

popular post size

60*60*2.0(thk)

60*80*2.0(thk)

60*60*2.2(thk)

60*60*2.5(thk)

60*80*2.2(thk)

surface treatment

1. Black wire welded then hot-dipped galvanized

2. Powder coated after galvanized wire welded

3. PVC coated (plastic coating) after galvanized wire welded

Surface Treatment:
1. Hot Dipped Galvanized
Through the Hot dipped galvanizing process after welding, a protective layer is formed on the steel surface. This coating can effectively prevent oxidation corrosion and prolong the service life of steel.
2. Plastic Coating (PVC Coating) or Powder Coating after galvanized.
We choose high quality powder for spraying, which combines with the galvanized layer on the steel surface to form a more effective protective layer. It can better prevent the steel from oxidation and corrosion, Therefore, our fencing system can stay beautiful and strong for a longer time, and this treatment will make the fence more beautiful.
The difference between Plastic Coating and Powder Coating after galvanized: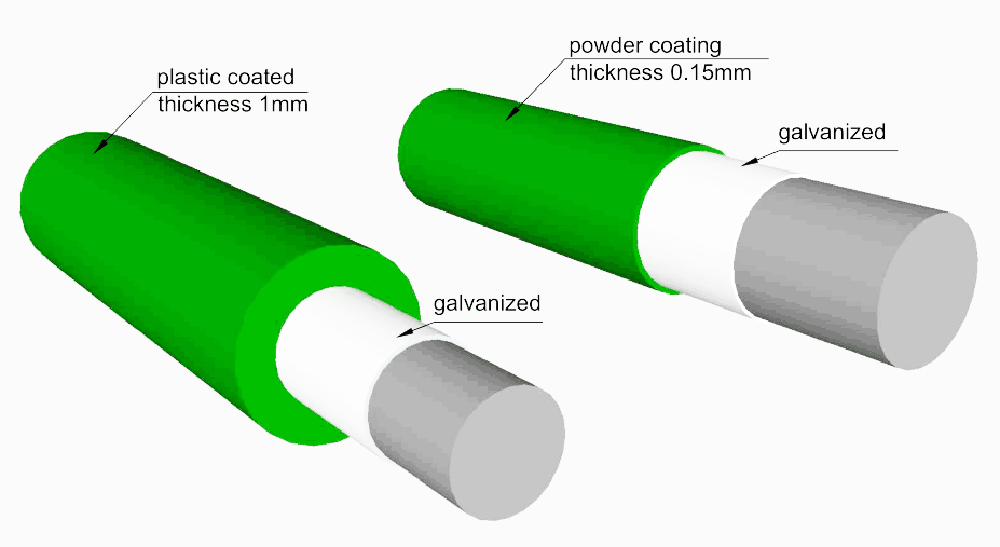 Popular Color

RAL 6005 green, RAL 7016 grey, RAL 9005 black are common colors, all RAL colors can be customized.

Details of 358 Anti Climb Fence
Clearvu Fence can largely prevent human climbing and general tool cutting due to its small mesh opening and unique design, which can better protect your surroundings.

The top of the Anti Climb fence can be equipped with razor barbed wire and common barbed wire through the Y-shaped column, which can further play a protective effect. Mainly used in military, airport, troops, prisons, light rail, intercity trains and other important places of isolation.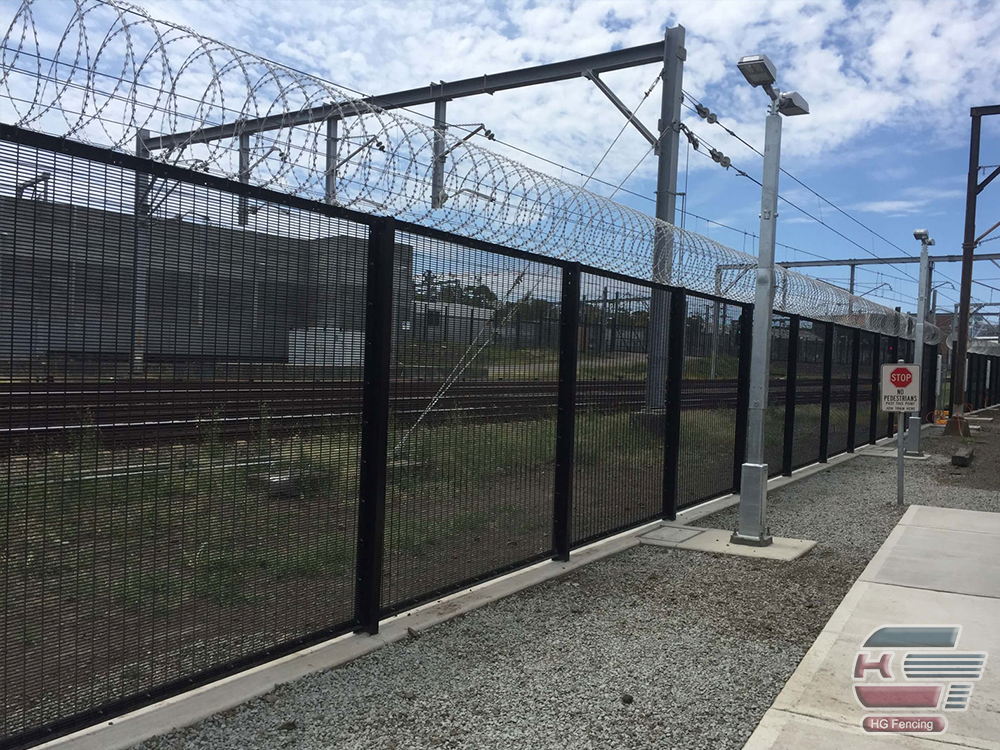 Production Process of 358 Anti Climb Fence
1.We use the most advanced full-automatic welding machine, after welding, the panel surface will be flat and high tensile strength .
2.The famous Akzo Noble powder makes the surface more beautiful and prolong the outdoor service life at least 15 years.
Flat Panel Type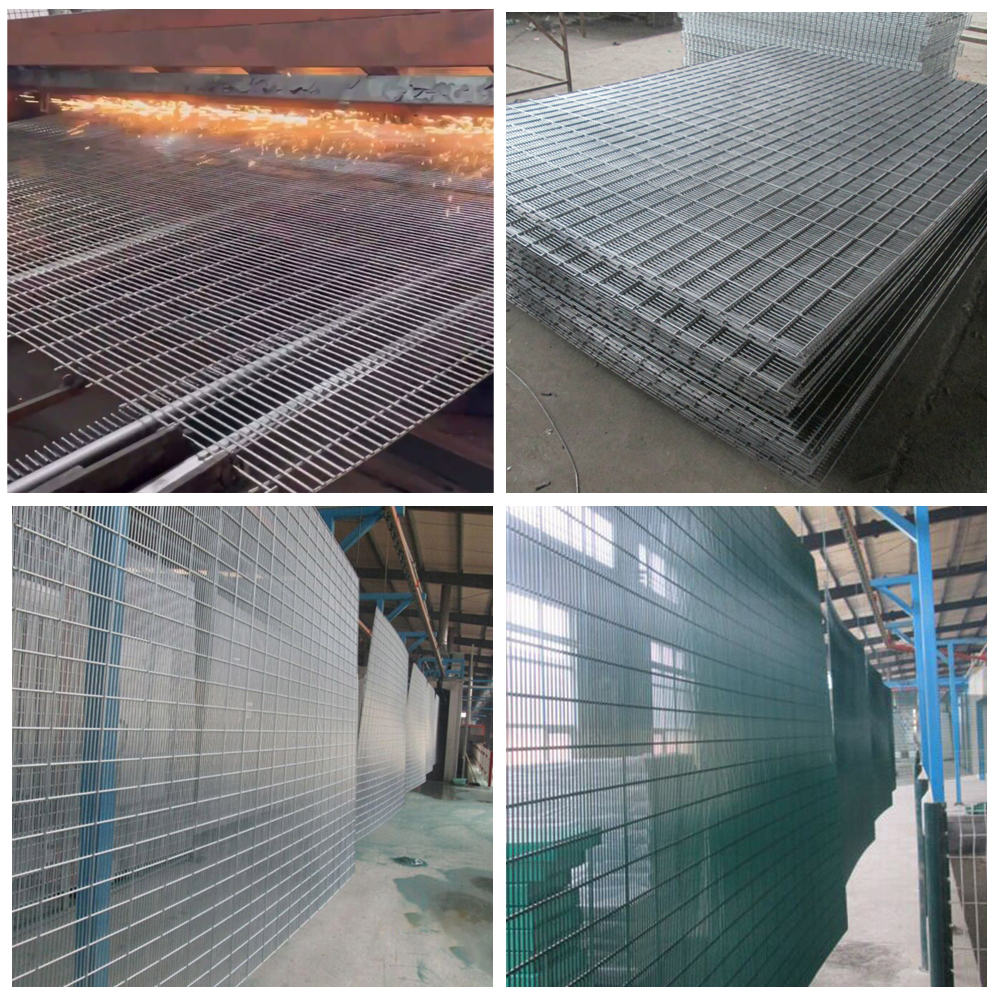 V-Bend Panel Type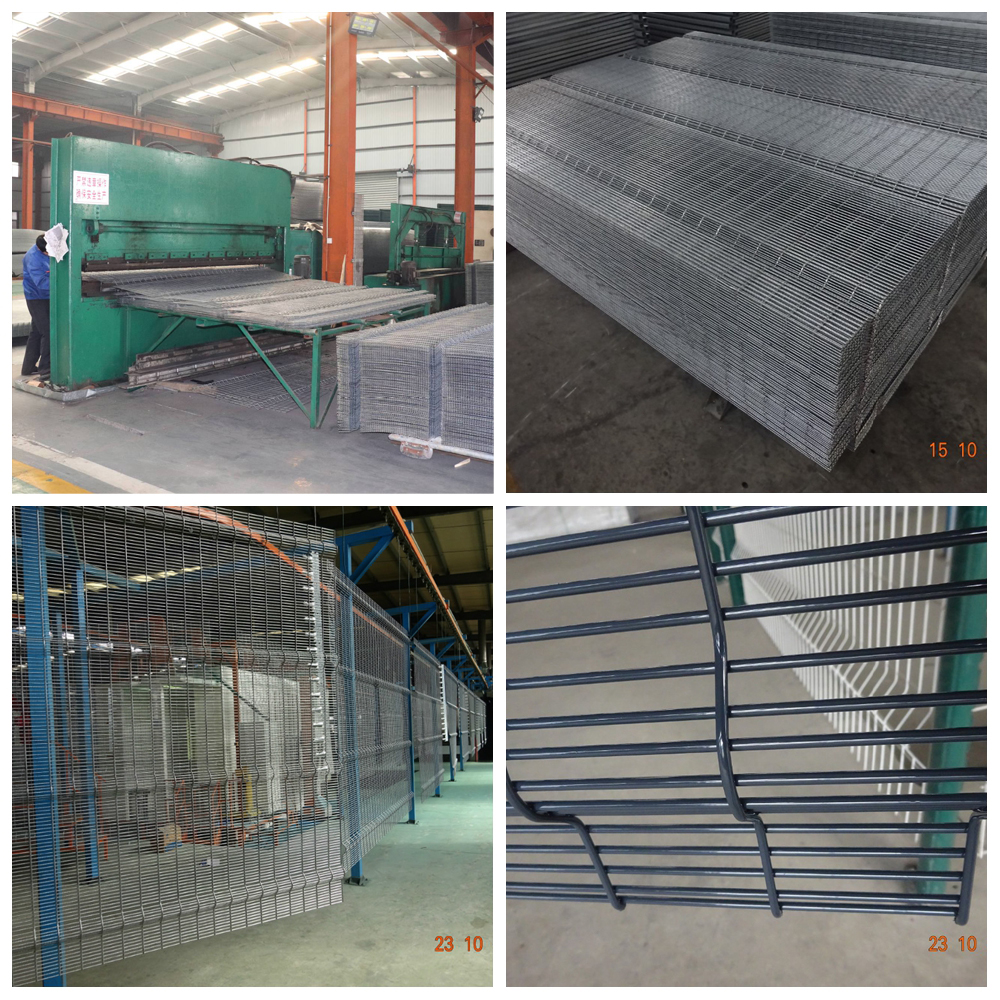 Quality Control of 358 Anti Climb Fence
We have 3 times strict quality control from material to finished product to ensure high quality in every step of your order.
Row Material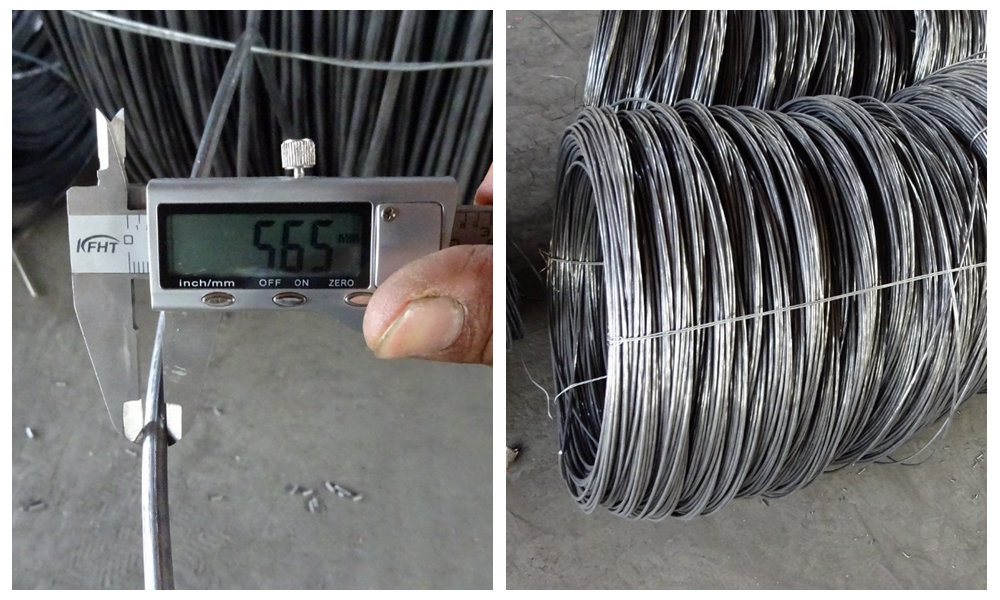 After Welding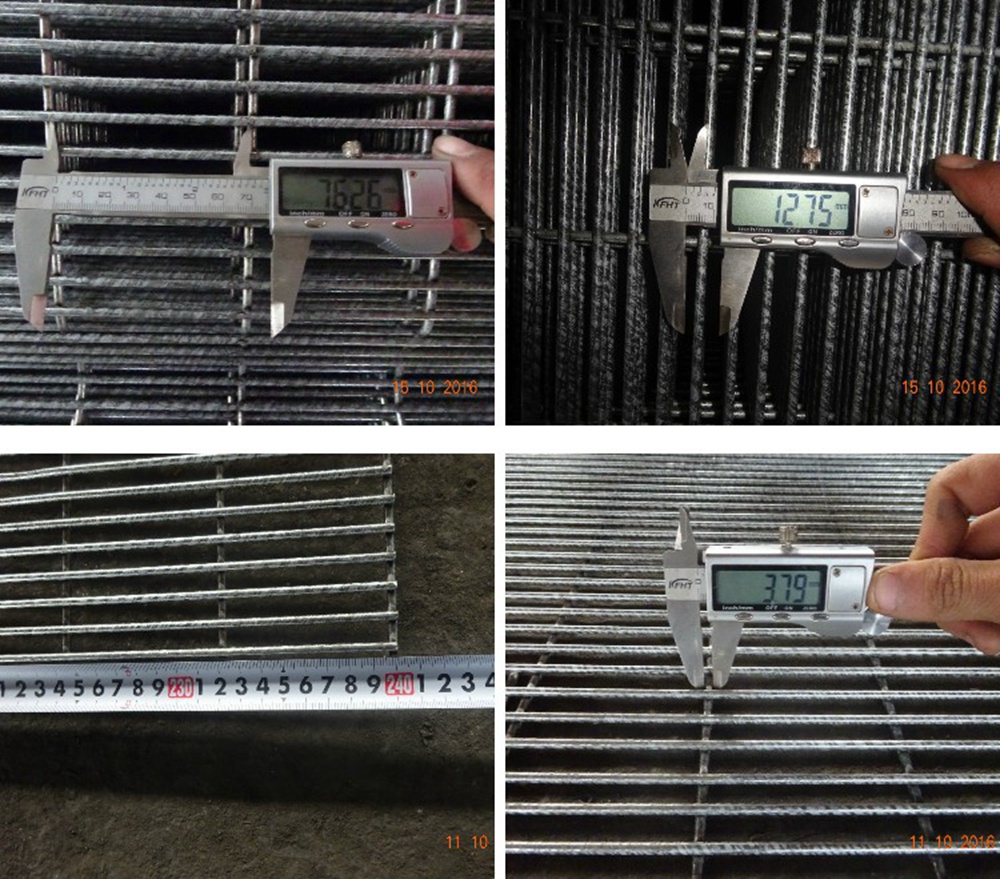 After Powder Painted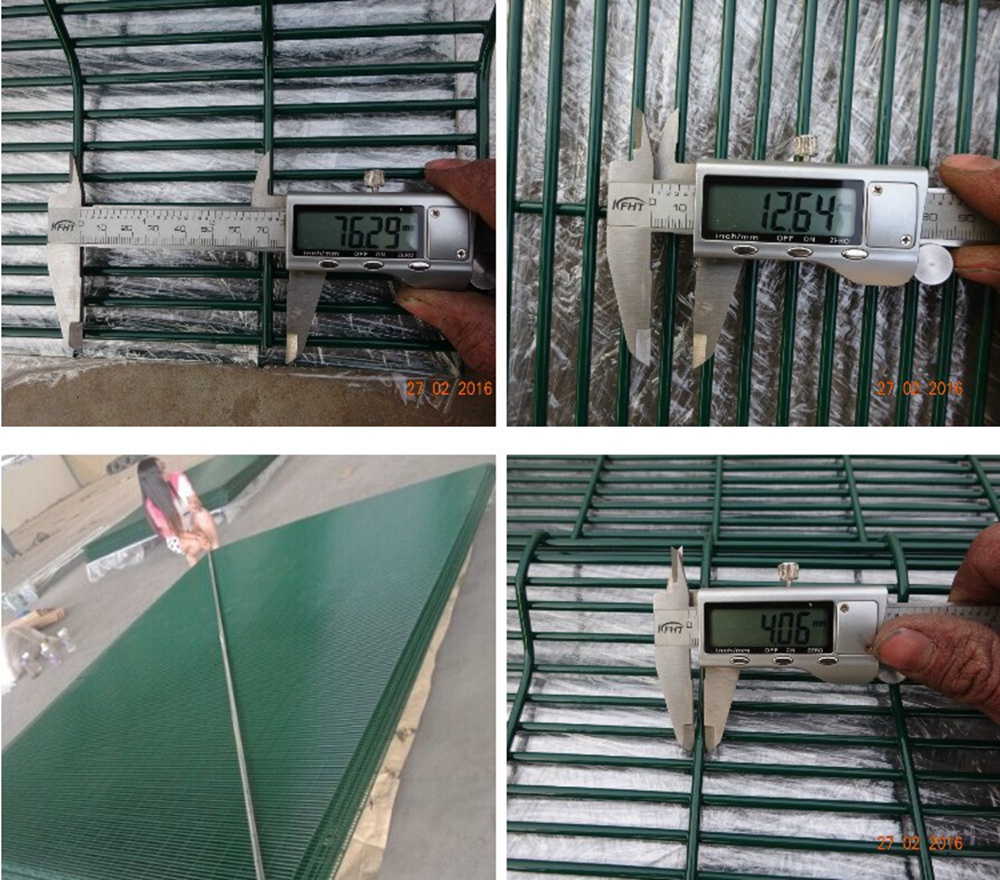 Package of 358 Anti Climb Fence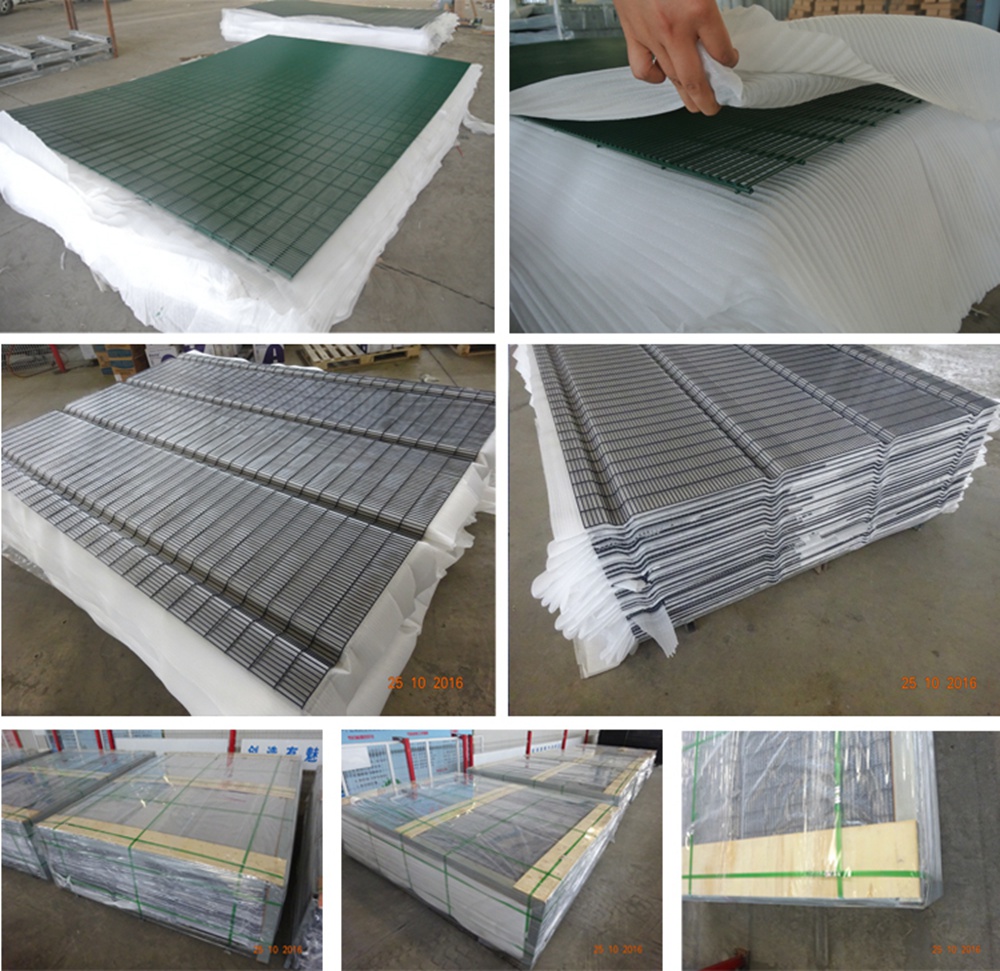 Common Styles of 358 Anti Climb Fence