Nov. 01, 2021
Gabion mesh is a box-type cage made of heavy hexagonal mesh, it is called Stone cage or Gabion box in Europe. The gabion box is filled with stones at the construction site to form a flexible, permeable and integral structure, such as a retaining wall, river lining, weir and other support anti-corrosion projects.
To strengthen the gabion box structure, all the side ends of the face plates are made of thicker diameter steel wires. Control and guidance of rivers and floods spillway dams and diversion dams rock avalanche protection to prevent water erosion bridge protection solid earth structure seashore defense engineering port engineering retaining wall road protection.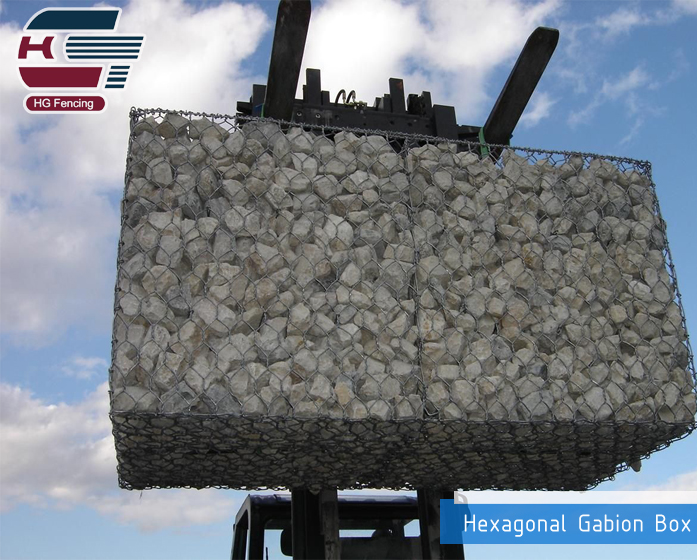 Features of gabion mesh from HuaGuang Fencing.
(1) Economical. Only need to load the stone into the cage to seal it.
(2) Easy construction, no special technology required.
(3) Strong ability to resist natural damage and resistance to corrosion and harsh weather effects.
(4)It can withstand a wide range of deformation and still not collapse.
(5)The silt between the crevices of the cage stones is conducive to plant production and can be fused with the surrounding natural environment.
(6)Good permeability prevents damage caused by hydrostatic forces.
(7) Save transportation cost. It can be folded up for transportation and assembled at the site.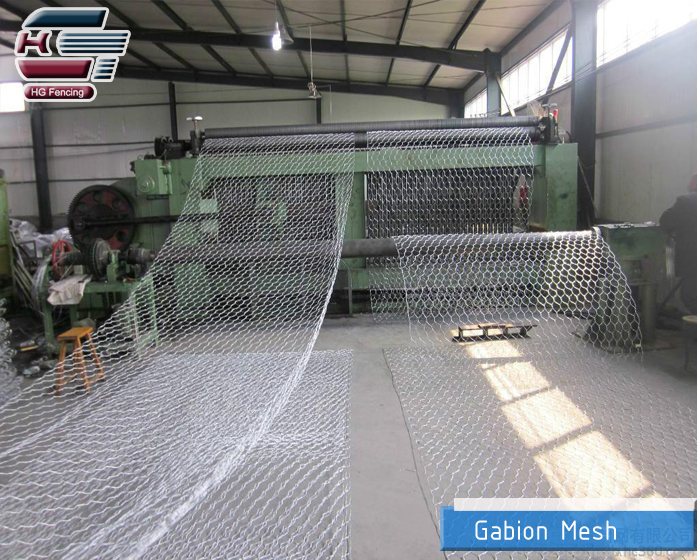 Main uses of gabion mesh.
(1) Controlling and guiding rivers and floods
(2) Flood release dams and diversion dams
(3) Rock avalanche protection
(4) Prevention of water and soil erosion
(5) Bridge protection
(6) Soil stabilization structures
(7) Waterfront defense works
(8) Port works
(9) Retaining walls
(10) Road protection
The mesh of gabions from Anping County Hua Guang Wire Mesh Production can also be made into triangular and trapezoidal shapes, such that the gabion mesh piles up the embankment with the sloping surface on a plane.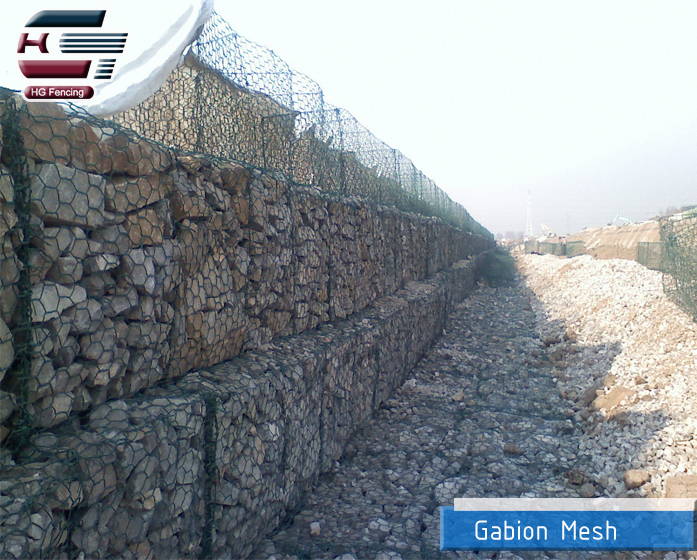 Gabion mesh, many times is used in the retaining wall of water conservancy projects. Gabion mesh retaining wall is a retaining wall made of gabion mesh boxes stacked at 0.5m-1.0m. The gabion box retaining wall is mainly used for steep slopes, to manage mudslides, prevent landslides, and roadbed protection of highways and railroads, etc.