Oct. 17, 2022
V Mesh Panel Introduction
V Mesh Panel is a kind of welded mesh, it also be called 3d V Mesh Panel. 3d V Mesh Panel is made of Q235 low carbon steel cold drawn wire welded. The most significant feature of 3d V Mesh Panel is that, its mesh is installed with two to four horizontal bending reinforcement wires, which makes the mesh surface strength increase significantly. And with the surface treatment of hot-dip galvanizing or PVC spraying, the product can be guaranteed not to rust for 10 to 15 years. The mesh is welded without edge, and the mesh and posts are packed separately, which is convenient for transportation and installation. 3d security fence is adaptable to the terrain, and the connection position with the posts can be adjusted up and down with the ground undulation.
V Mesh panel Specification
Common specifications of products of triangle bending fence
1、The diameter of plastic coated wire of mesh is 5.0mm
2、The mesh size is 50mmX200mm 
3、The mesh is equipped with four reinforcement bars 50X50mm 
4、Post 70mm*100mm
5、Maximum size of mesh: 2.3mX2.9m, and the whole dip plastic treatment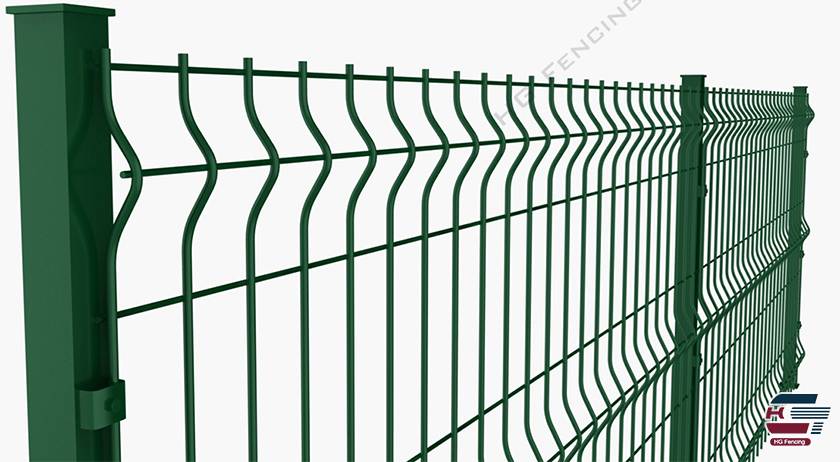 V Mesh Panel features
Triangle bending fence compared with the traditional fence.
Because the traditional fence covers a large area, triangle bending fence can save 68% of the traditional fence, improve your site utilization space.

Traditional fence color is single, generally black, white two colors, Drake fence has more than 200 colors for you to choose, to meet your needs of different sites, different environments.

Traditional fence is easy to paint, rust, a year requires maintenance, maintenance costs are high, triangle bending fence 10 years quality assurance, no paint, no rust, 10 years maintenance-free, for you to save the high maintenance costs.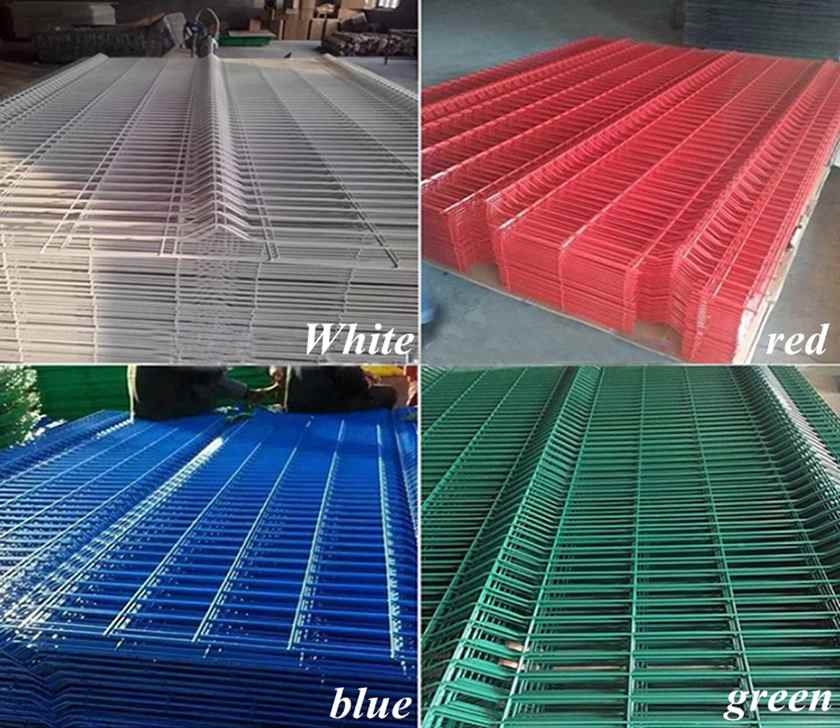 V Mesh Panel Packaging
The V Mesh Panles are meticulously packed to ensure that they do not receive damage in transit. Pictures were taken at hgfencing's factory.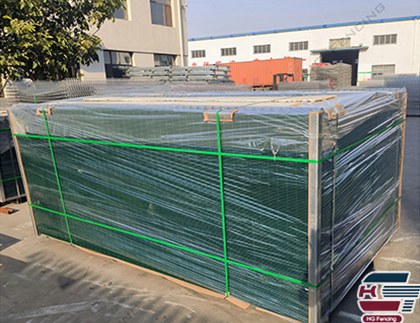 Triangle bending 3d security fence is a kind of wire mesh fence, because of its "beautiful and practical" characteristics, mainly used in urban parks, community lawns, hotels, casinos, wholesale markets, supermarket shelves, etc., for building, building roads and other construction network.