Mar. 08, 2022
Double wire fence, also known as double Horizontal wire fence, uses low carbon steel wire as raw material. It is welded by one vertical wire and two horizontal wires, which makes the double wire fence stronger than the fence of one wire alone. The diameter of the wire can be chosen from 6mm×2+5mm×1, 8mm×2+6mm×1. The diameter of the wire is thicker, which makes the overall structure of the fence very strong.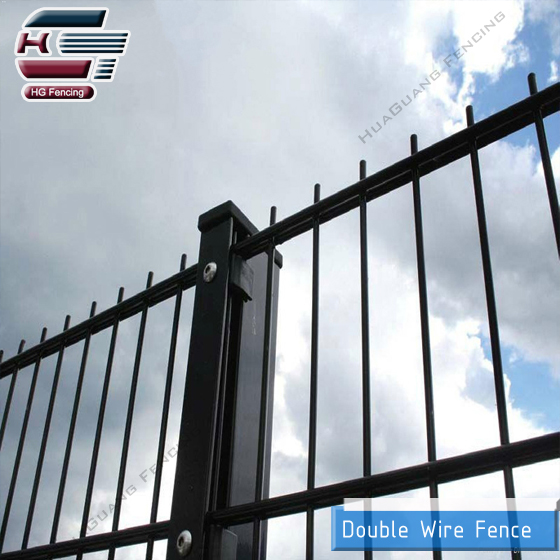 Column: square column (50×50mm, 60×60mm) or rectangular column (80×60×2.5mm, 120×60×3mm) or peach-shaped column, etc.
Double wire fence: covered with plastic cover or rain cap at the top, surface treatment is galvanized and painted.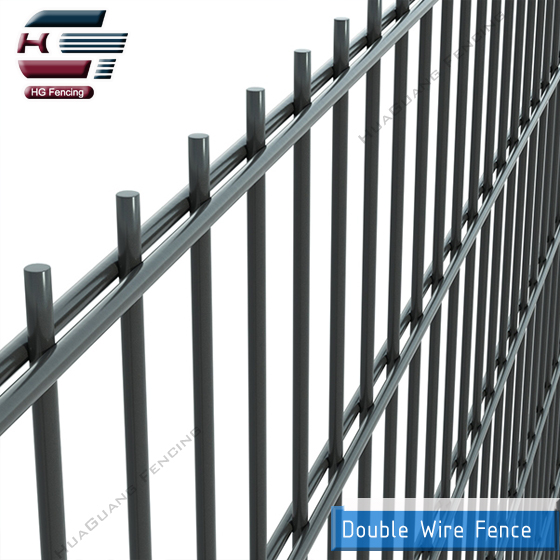 Fastening parts: mesh and posts are combined together with bolts or rivets, flat steel or special steel cards can also be used, all nuts are self-locking, these can be designed according to customers' special requirements.
Common specifications of double wire fence: and can be customized according to customers' requirements.
Surface treatment: galvanized or green plastic coated. Various standard colors are available upon request. With anti-corrosion, anti-UV characteristics, not easy to fade, long time use.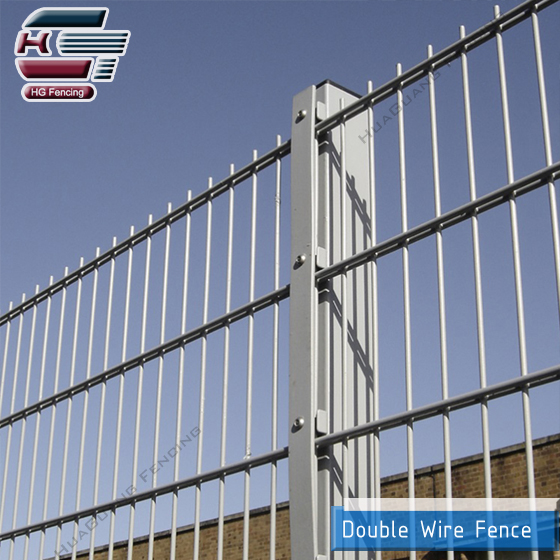 Double wire fence is used for special protection on both sides of the highway, isolation protection products, so also known as: "highway fence", the product is the use of low carbon steel wire stainless steel wire or aluminum-magnesium alloy for weaving and welding. The usual form of anti-corrosion electroplating heat spraying ? Plastic with anti-corrosion, anti-aging, sunlight, weathering and other characteristics. Both can be made into fence wall, and can be used as a temporary isolation fence, in use only need to use the post fixed way can be achieved.