Dec. 28, 2021
The name "358" comes from the fact that the mesh size of this fence is 3" × 0.5", 8 is its wire number, converted into millimeters is 4mm, so that the size of 358 fence is 76.2mm × 12.7mm × 4mm. (hole length × hole height × wire diameter).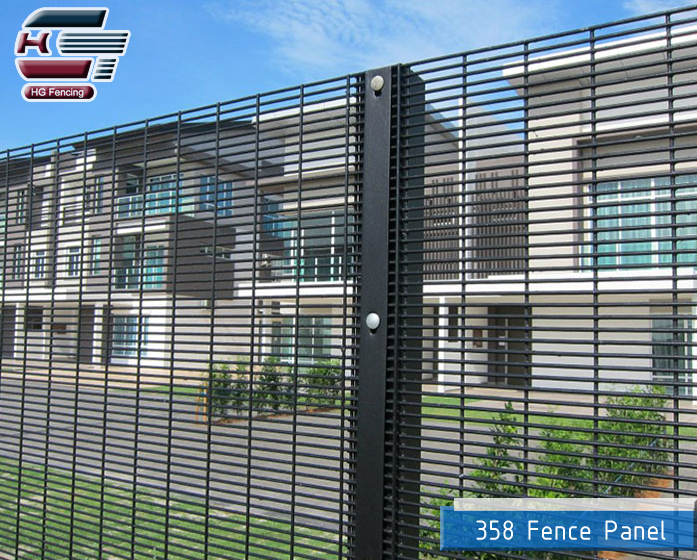 358 fence The holes are narrower and less likely to be crossed by objects, so small that it is difficult to cut them off with traditional hand tools. It is not even easy to climb and plays a protective role, so it is called safety fence, also known as high strength fence.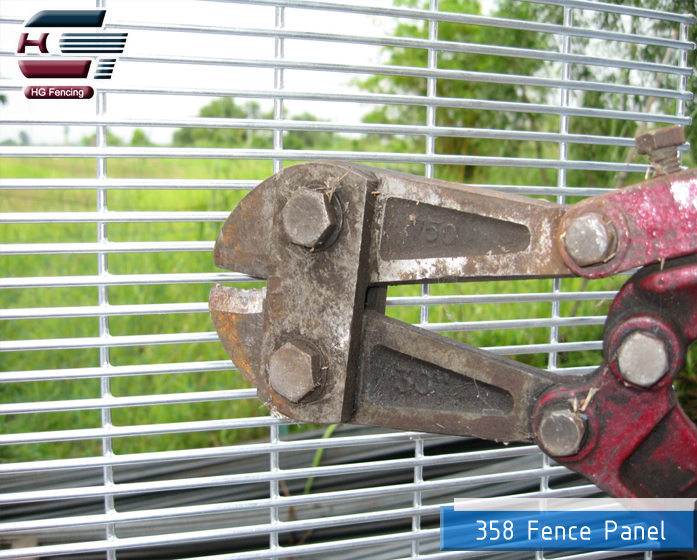 The mesh of 358 fence can also be partially bent to enhance the aesthetic effect. And 3510 fence has a variety of 358 fence characteristics, its main advantage is the strength, light quality. The 3mm wire is used instead of 4mm for visibility, and is widely used.
Two usual sizes of 358 fence from Hua Guang Fencing (length x height x diameter).
① 358 Fence (358 Fence): 3″×0.5″×8# i.e. 76.2mm×12.7mm×4mm.
② 3510 Fence (3510Fence): 3″×0.5″×10# i.e. 76.2mm×12.7mm×3.2mm.
Mesh Panel Size.
① Mesh Panel Height: 2.0m - 2.5m.
② Mesh Panel Width: 2.5m - 3.0m.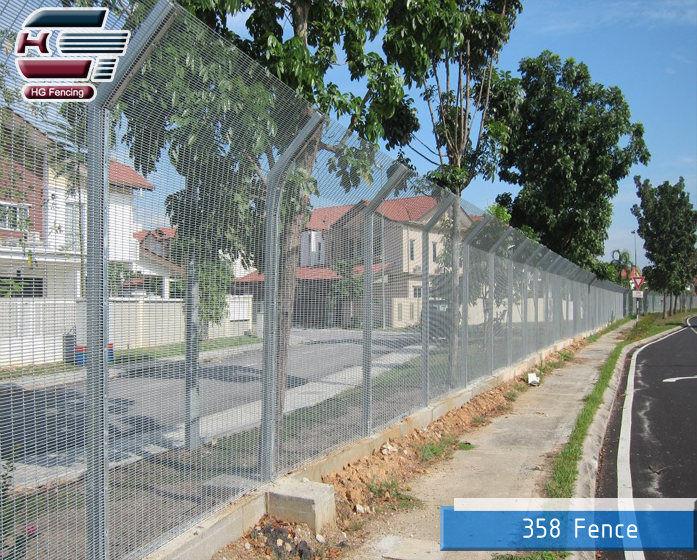 358 Fence from Huaguang Company Application: mainly used in military, airports, security forces, prisons, light railways, intercity trains and other important isolation places.
Accessories: generally equipped with square posts 60x60mmx3mm with the same surface treatment as the fence mesh, through the screw will be flat iron and column, connected, which means that the installation of the fence is almost independent of any terrain any influence, can be pre-buried or through the flange and cement ground can be fixed.
The top of the fence can be further protected by Y-posts with razor barbed wire or plain barbed wire.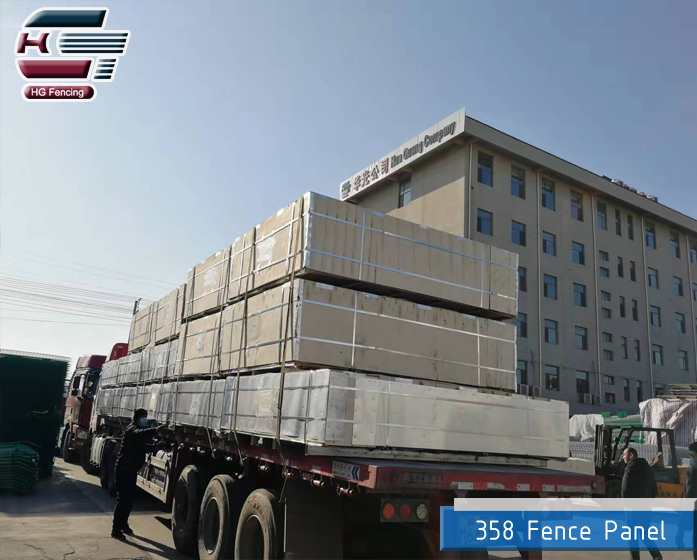 358 Fence advantages:
1. Anti-climbing, dense grid, fingers can not be inserted.
2. Anti-shearing, shears cannot be inserted into the middle of the dense wire.
3. Good permeability, easy to inspect and light needs.
4. Can be connected by multiple meshes, suitable for protection works with special requirements on height.
5. Can be used together with razor wire.