Apr. 15, 2022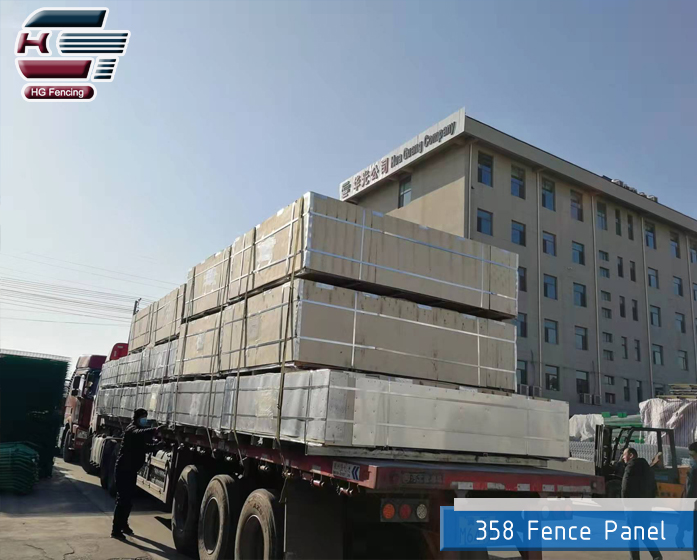 9000 pieces of 358 fence panel is loanding in Anping County HuaGuang wire mesh production co.,Ltd,and then will be sent to south Africa
358 fence also called 358 security fence , is a kind of welded wire mesh with tall appearance and protective spiked mesh on top, the wire mesh is galvanized, sprayed or coated with plastic treatment, which ensures the degree of sturdiness and durability while protecting the beauty.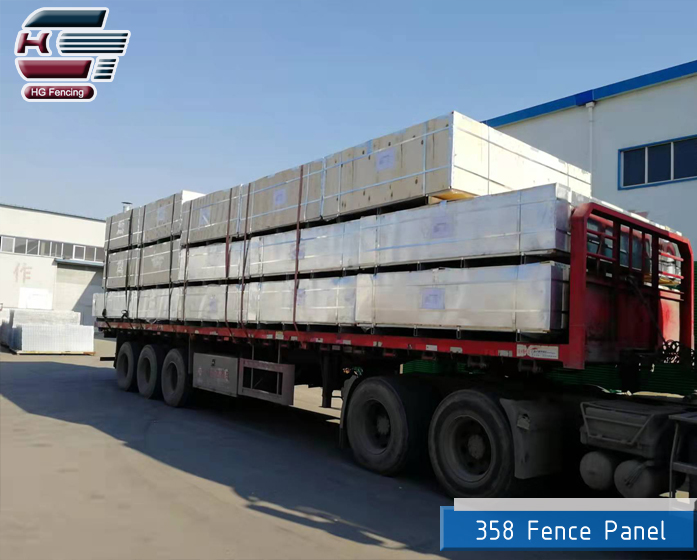 Material: low carbon steel wire, steel wire welded and plastic coated, also can be individually electroplated, hot-dip galvanized and plastic sprayed.
The use of 358 mesh: industrial, prison, guardhouse, post, restricted area, traffic and other industry fencing, decoration, protection and other facilities.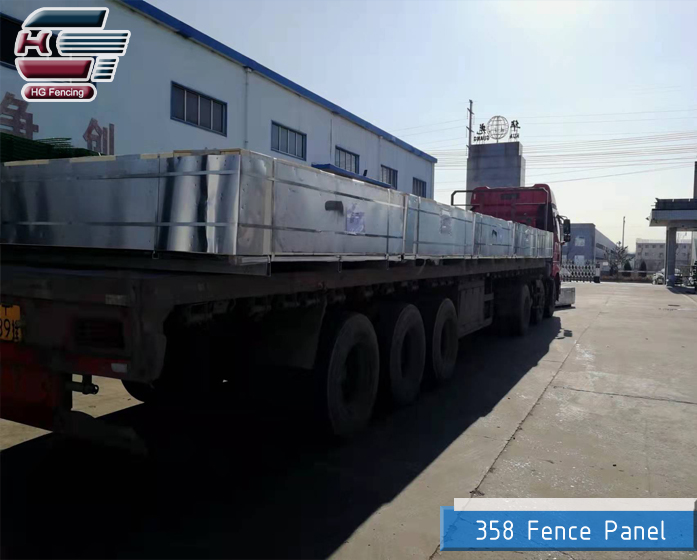 Features of 358 mesh products: good anti-corrosion performance, anti-aging, beautiful and generous. Easy and quick installation.
358 fence precision process: dense pattern fence mesh is a special mesh, mesh hole is relatively small, the welding technology and machine requirements are relatively high. The regular specification is: 12.7x76.2mmx4mm.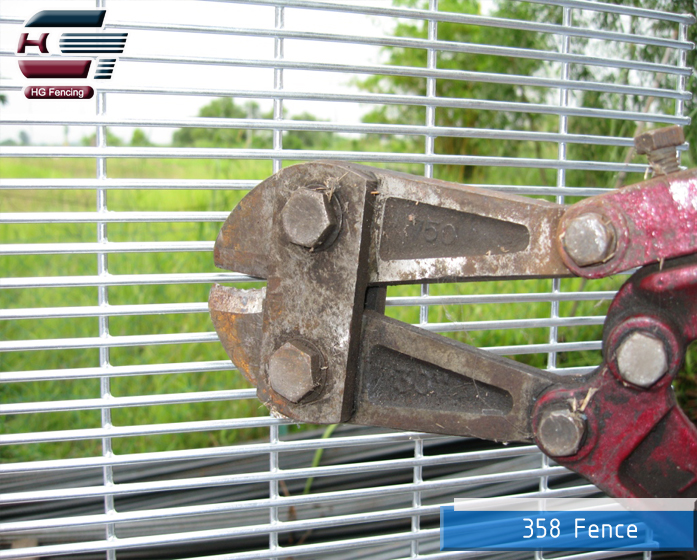 Combine the dense 358 mesh with ordinary fence mesh to form a special fence with high anti-climbing isolation protection mesh, which is more and more popular and common.