May. 18, 2022
Wire: High quality steel wire.

Blade: Galvanized steel.
Process: Hot-dip galvanizing and stamping.
Roll diameter specifications: 25cm, 30cm, 40cm, 45cm, 55cm, 60cm, etc.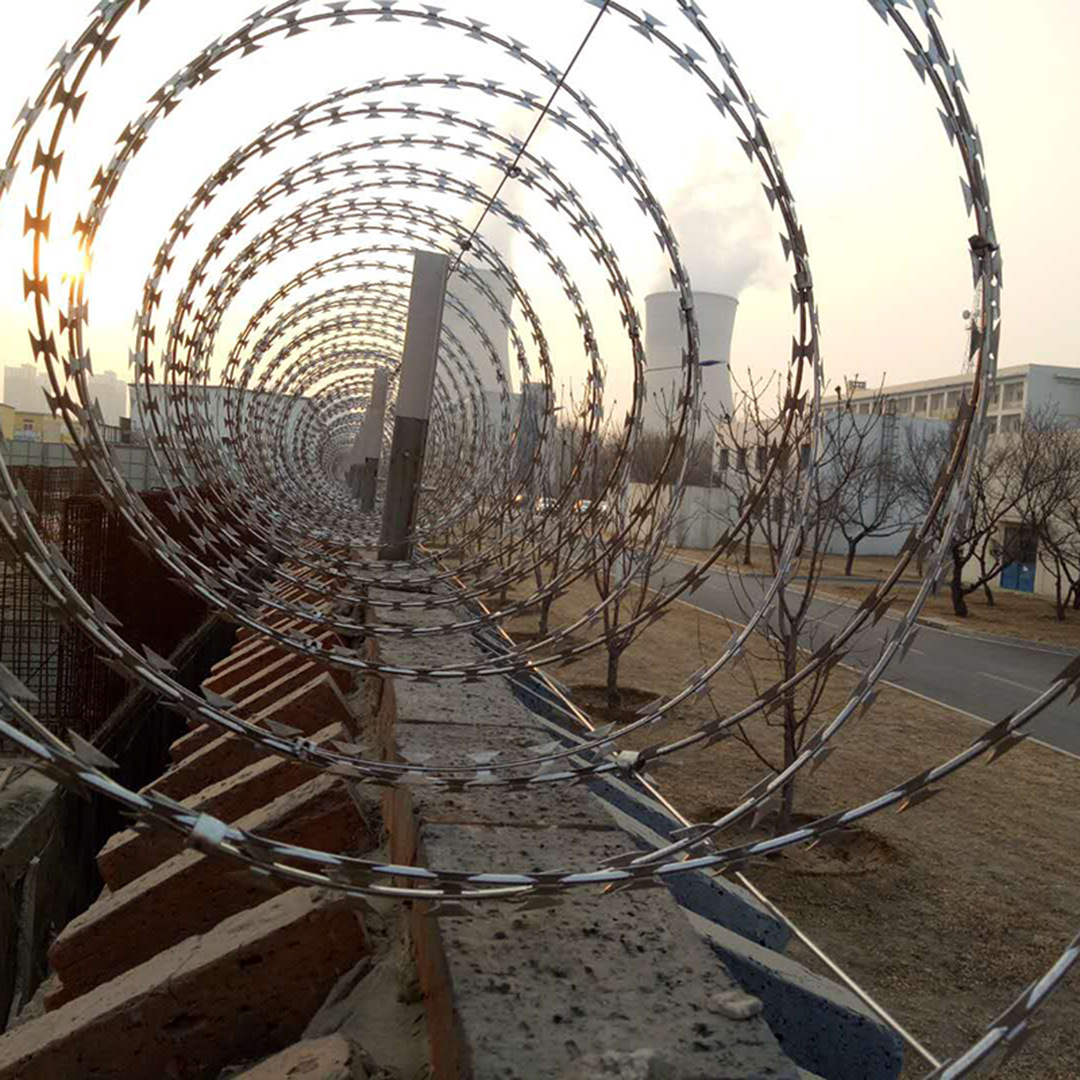 According to the razor barbed wire process can be divided into galvanized and dipping type, now most of the market production or galvanized type, galvanized razor barbed wire through the wire drawing equipment to pull down the wire diameter of the surface wrapped with a layer of zinc can play a role in anti-corrosion, so that the surface has a layer of galvanized protective layer, which will isolate the inside of the wire and the outside air contact, on the one hand, to prevent oxidation On the other hand, it also plays a certain role in anti-corrosion.
If the razor wire outside the wrapped galvanized layer is not inside the quality of raw materials, in the cross-sectional surface is usually no zinc layer as a protective layer, time will occur in the cross-sectional surface oxidation. Although its contact surface is relatively small, but a long time without treatment is also easy to the overall corrosion, so consumers in the use of the process should also pay extra attention.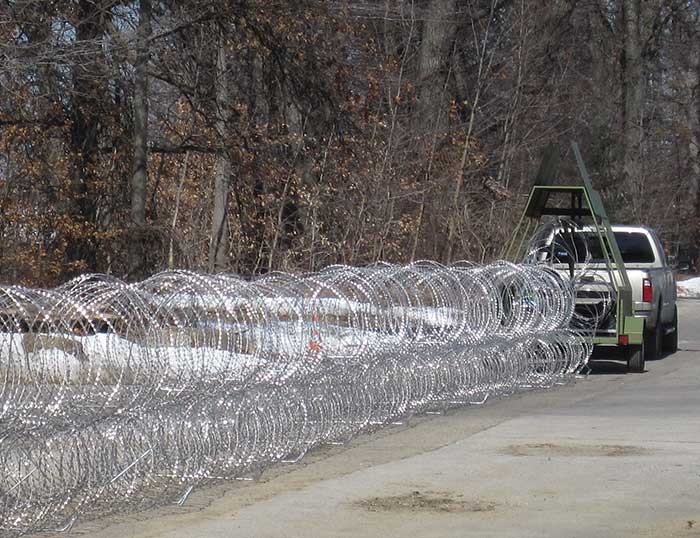 Features: razor barbed wire, also known as scraper type barbed wire, is a new type of protection and isolation capacity developed in recent years. It is made of steel plate stamping and wrapping on top of steel wire (barbed wire), made of sharp-edged galvanized steel plate or stainless steel sheet as the blade, high tension steel wire as the core wire combination. Sharp knife-shaped thorns by the double wire buckle installed into a snake belly, both beautiful and unnerving. Played a very good deterrent effect.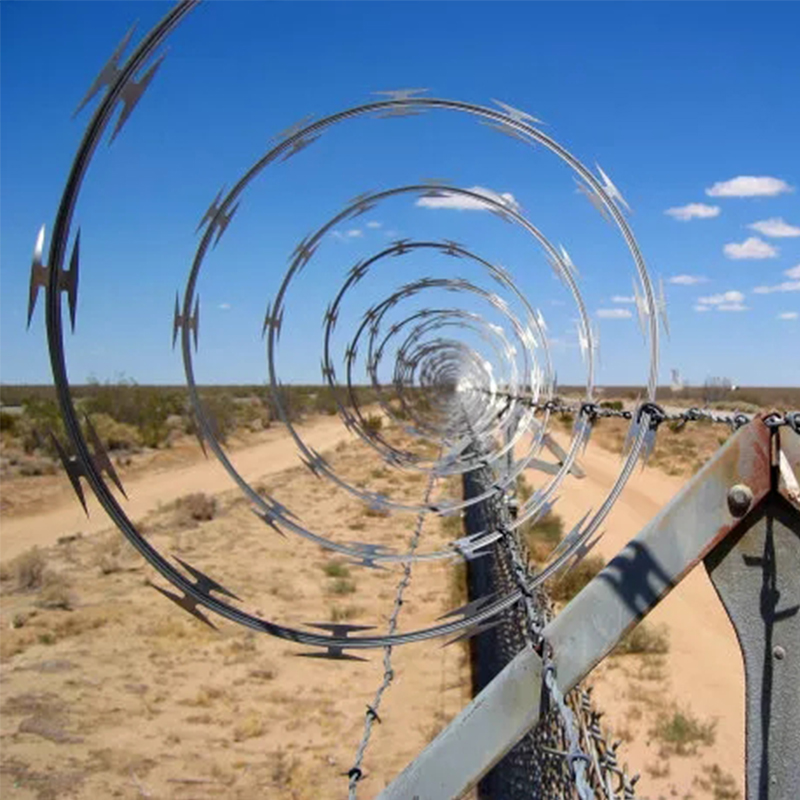 Razor barbed wire use: The world has been widely used razor barbed wire for military heavy, prisons, government agencies, banks; living quarters fences, private homes, villas, fences, doors and windows, highways, railroad guardrails and border lines and other protective security.